Black Clover has launched its another interesting chapter yesterday. The chapter has shown the great magic zone area inside the Heart Kingdom. The name of this place, which is overflowing with thick mana, is Elysia. This is the village of the remaining Elves. The chapter has also unveiled that Litch's kids have been survived. But the question is how his kids are still adolescents after 500 years? If anyone has the idea of this question, you can share it with us.
This short chapter only focused on the environment of the Heart Kingdom. After the magic knights got defeated by Megicula, they had used their remaining magic to protect the Heart Kingdom's citizens from the blast. But in the end, they were all rescued by the Elves. Fans are now excited to witness how the Elves will teach their "Ultimate Magic" to the Clover Knights?
Therefore, in this post, we will discuss the term "Dryad, The Guardian Deity," the spoilers, and the next chapter's release date.
Black Clover Chapter 266 Spoilers –
"Elysia." It is the name of the village in the Heart Kingdom where the Elves live. The chapter showed that Lady Tetia was also survived 500 years ago. Nero had saved her at that time. But Tabata Sensei has demonstrated one of the biggest mysteries in this chapter. According to the Elves, Dryad, the 'Guardian Deity of Elysia' sent them a divine revelation, telling to save the Heart Kingdom. So, they were coming to join the fight against the Dark Triad, but they were late.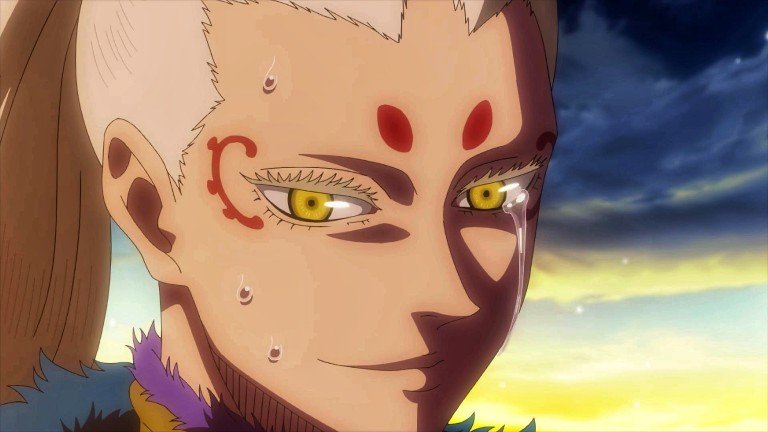 According to the theories, Dryad is the Tutelary deity of the Elves village. In the previous 2-3 chapters, Nacht justified in a statement that even if God and the devils forgive the Dark Triad but he never will. In this statement, God stands for Dryad. Maybe Nacht knows about Elysia and the Elves. Therefore, now it's up to Tabata Sensei to demonstrate Dryad's truth in the upcoming chapters.
We will also witness some new magic and mana control by the Clover Knights in the upcoming chapters. Now, the Elves will teach their esoteric art of magic to the Clover Knights. On the other hand, Nacht will teach Asta the secrets of devil power and, Yuno and Bell are practicing on their own to defeat the Dark Triad. Hence, in the upcoming chapters, Tabata Sensei will display us the most exhilarating fight in the Black Clover history.
Black Clover Chapter 265 was released yesterday, and the series is on hiatus for next week. Black Clover Chapter 266 will release on October 4, 2020. We will discuss this hiatus in the next post. You can read the latest Black Clover chapter from the official website of MangaPlus and Viz Media. Also, the previous Black Clover chapters are available on Viz Media. We will back with another post once we get the raw scans of the next chapter. Till then, stay tuned with us.
---
Credits: Abhidept Singh