Ghostrunner game has leaked online just before the October 27 release date. The leak contains the full game, every in-game sword, and abilities. Ghostrunner, One More Level's upcoming fast-paced sci-fi action game has surfaced online before the official release. A development build of the game got leaked on a Russian forum, comprising what seems to be the full game with all in-game levels, abilities, and usable swords.
Redditor gh0strunner_ shared some of the details regarding it. It appears that this is an early version of the game (v.0.29212.0) but still an entirely playable one, including everything that is meant to be featured in the final version. Though, at this point, we do not know if devs intend on adding up more content before the launch.
The leaked game features 17 levels and 17 swords (paint jobs), including the default sword as well as one pre-order sword, which comes in a white and golden variant. They all seem to have slightly different in-game animations.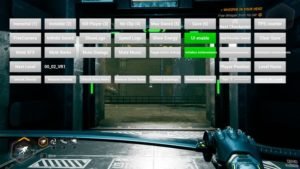 Besides, you can also find a couple of screenshots that showcase the four abilities that players can unlock in the game. These consists  of Blink, Tempest, Surge, and Overlord. Finally, the Reddit post also links to a video of the gameplay showcasing the first two levels and abilities, from the leaked version of the game. Have a look at it down below.
https://www.youtube.com/watch?v=6RQWcCb3xiU&feature=youtu.be
Ghostrunner is officially releasing on October 27, 2020, for PC, PlayStation 4, Xbox One, and Nintendo Switch.