Behold Genshin Impact's recent speculation on the banners of update 1.4. Two main speculations have been made regarding the banners of the 1.4 update including the first one to be Jean and the second one to be Venti. Here's everything you need to know.
Genshin Impact
The time has come for miHoYo to release their next update for their famous title, Genshin Impact. Considering the schedule followed by miHoYo, update 1.4 will be released shortly as the last update was released in Feb 2021. A six weeks gap is maintained by miHoYo for releasing their update which contains huge changes and banners for characters. Well, the upcoming update 1.4 is no exception. This new 1.4 update will be featuring banners for two characters but we don't know for sure which ones. But we have some information regarding the new banners coming in update 1.4.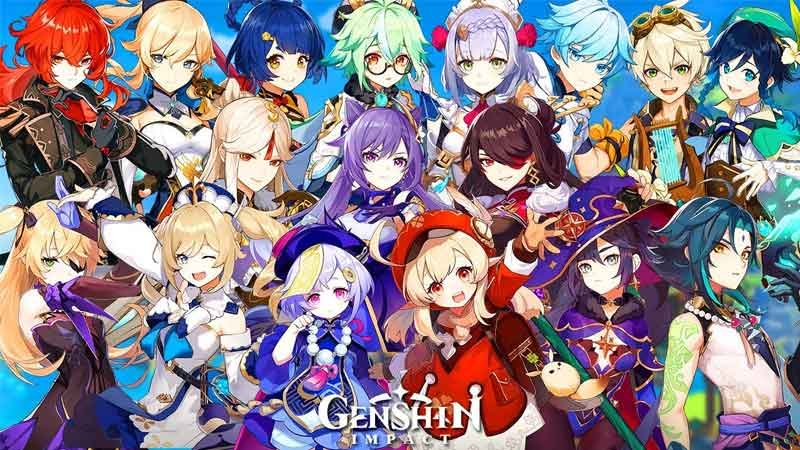 Genshin Impact- Update 1.4 Speculations
Remember @nep_impact? This user is famous for leaking precious content of Genshin Impact to the fans out there. So, recently @nep_impact posted on Twitter suggesting that the two new banners for update 1.4 might be Jean and Venti. The Venti banner is a rerun whereas the Jean banner will be Standard. The fans were going haywire as they expected Rosaria to be featured in the banner. Well, don't worry because this isn't a confirmed update. It is just speculation as mentioned by @nep_impact.
It is possible that the first banner in Update 1.4 is Jean and the second banner is Venti.

All this remains speculative … What do you think ?#GenshinImpact #原神 pic.twitter.com/h17Xwn5xEL

— NEP NEP 💫 (@nep_impact) March 4, 2021
Update 1.4- Livestream Announcement
Since the update is close to release, miHoYo is hosting a Livestream Announcement for it. Again, @nep_imapct has posted on Twitter revealing the timing for the Livestream.
Version 1.4 Livestream Announcement: March 6 at 8:00 pm#GenshinImpact #原神 pic.twitter.com/ogKjsRWwmj

— NEP NEP 💫 (@nep_impact) March 4, 2021
The Announcement live stream will be held on 6th March at 8 pm(China/GMT +8). So, expect more details on update 1.4 to be released on the live stream. Well, we already know most of it, but it will be interesting to know all of it from the developers themselves.
With update 1.4 waiting to be released this month, gather enough primo gems to get either of the characters in your arsenal.