miHoYo's Genshin Impact was launched in Sept 2020. Right after its release, the game got insanely popular with over 17M downloads worldwide. However, we are here to give you information on the release dates of upcoming/current characters that are scheduled to be released in the lands of Genshin Impact.
Genshin Impact
Currently, the game is running on patch 1.2. While this is going to end next month, several rumors about patch 1.3 and 1.4 have already been made public. With new characters and contents coming out with every patch, details about all the character's release dates are hard to remember. So, we are here to provide you with one.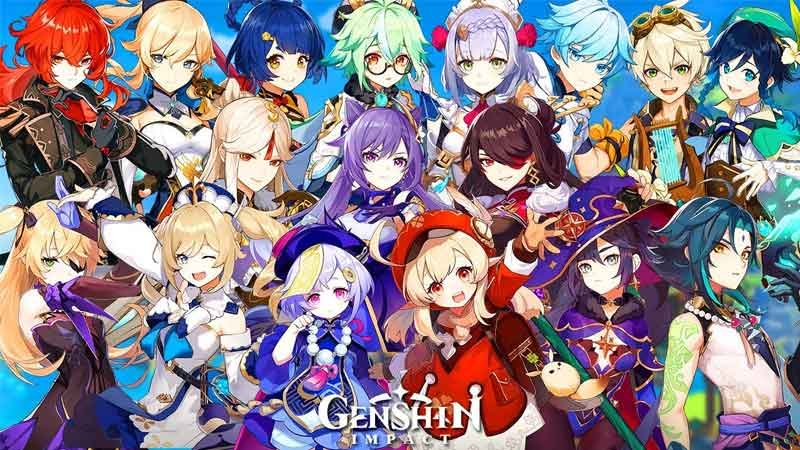 The first character we have is- Venti
He first came out at the end of Sept 2020 and was taken out in the next month. He will eventually be coming again to the game on March 17, 2021, and will be available till April 6.
Next comes- Childe
Childe first came out on Nov 11, 2020, and went back on Dec 1st. However, there is no news on his arrival to Genshin Impact in the future as of now. But the latest release date of a new character is scheduled on Aug 11, 2021, so we can expect his arrival anywhere near that date.
The Fan Favorite- Zhongli
He was first released on 2nd Dec 2020 and stayed till 22 Dec. He is rumored to come back in the next banner as a re-run along with Ganyu but there is no official news. If not, expect his return after Aug 11, 2021.
 Klee
She was first released on Oct 21st, 2020, and stayed in the game till 10th Nov 2020. She is expected to come back on 19th May 2021.
Currently available- Albedo
First released on 23rd Dec 2020 and stayed till 12 Jan 2021. His return is not going to be happening anytime soon, probably the next year.
Ganyu
Released on 13th Jan 2020, Ganyu is available right now in Genshin Impact. She will be leaving on 2nd Feb 2021 following the end of her banner.
Xiao
Xiao will be released right after the end of Ganyu's banner i.e 3rd of Feb, 2021, and will be leaving on the 23rd of the same month.
Hu Tao
Leaks suggest that she will be coming on 24th Feb 2021 right after Xiao's departure and will be leaving on March 16th, 2021.
Rosaria
Rosaria is scheduled to be released on April 7th, 2021 with patch 1.4 and will be leaving on 27th April.
Ayaka
She will be released on the 9th of June and is expected to stay till Aug 11, 2021.
So, that's pretty much it about the release dates of the characters that will be coming in Genshin Impact.