Bluestacks lets you play android games in Windows. It makes a virtual environment of Android for the android applications to run on the Windows operating system. Many players use Bluestacks to play Pokemon Go but it has come to light that some players are facing issues with authentication while running the Pokemon Go application in Bluestacks. Here we will show you how to fix the error and play Pokemon Go on Bluestacks.
Pokemon Go- Bluestacks
Pokemon Go is a very popular game in the current gaming market. The gameplay includes players to explore the world to find and catch pokemon using their phones. However, there are many mods in which you can bypass Pokemon Go's limitations and progress without even going out of your comfort zone.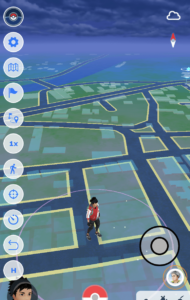 PGSHarp is a Pokemon Go mod that lets players play Pokemon Go with enhanced features like GPS spoofing. However, players also use Bluestacks to run Pokemon Go on their PC. But lately, there have been some issues with Pokemon Go's authentication with Bluestacks.
Pokemon Go Bluestacks- Why does the authentication problem occur?
This occurs because users download the updated version of Bluestacks or use the official Pokemon Go application while using Bluestacks. Using the official Pokemon Go in Bluestacks will void the Safety Net validation of the operating system making Pokemon Go's application think that the environment is not safe to run. Bluestacks and all other android emulators use custom ROMs which will always result in a failed SafetyNet check.
Authentication Problem in Bluestacks- Fix
So, to avoid this, follow the instructions given below-
At first, you need to make sure that you have the 4.40.10.1013 or downgraded version of Bluestacks installed. This is because the upgraded and latest versions have Android Nougat and none of those emulators can run the PGSharp application of Pokemon Go. So stick to the given version of Bluestacks and don't update it even after Bluestacks throws a notification about the latest version.
Next, install the PGSharp version of Pokemon Go. Don't install the official Pokemon Go application on Bluestacks as it will not work. This is because the PGSharp version has many security checks bypassed so it will run without any hiccups.
If you've followed the given instructions, Pokemon Go will run on Bluestacks seamlessly.