miHoYo has taken action against the Genshin Impact leaker Nep Nep after a leaked video showcased events planned in the future. But not before all the information is already available for grabs on the internet. The event will be arriving soon in a small update to 1.1. It will also give a big reality check to the players believing in their gliding skill. The Challenge will be a race at 7 tracks where players guide through obstacles. There are not too many details on the event yet. Here is the official word on the Gliding Challenge.
Hughes the Adventurer is a Windglider Enthusiast. He is traveling the world and it seems he has descovered few perfect spots for gliding.
When is Gliding Challenge coming to Genshin Impact?
The event will start very soon. Gliding Challenge will pick up in full force on 4 am (server time on) 4 December and will last till 4 am (server time) 14 December. 
Gliding Challenge Rewards
Zhongli is about to come to Genshin Impact and we need Moras fast! The upcoming events are the best way to gain primogems and moras to fulfil your wish of getting Zhongli. In the race, you will glide around collecting tokens on the track. There will be three reward spots as Bronze, Silver and Gold in the challenge. Depending on the medal, you will get the final rewards.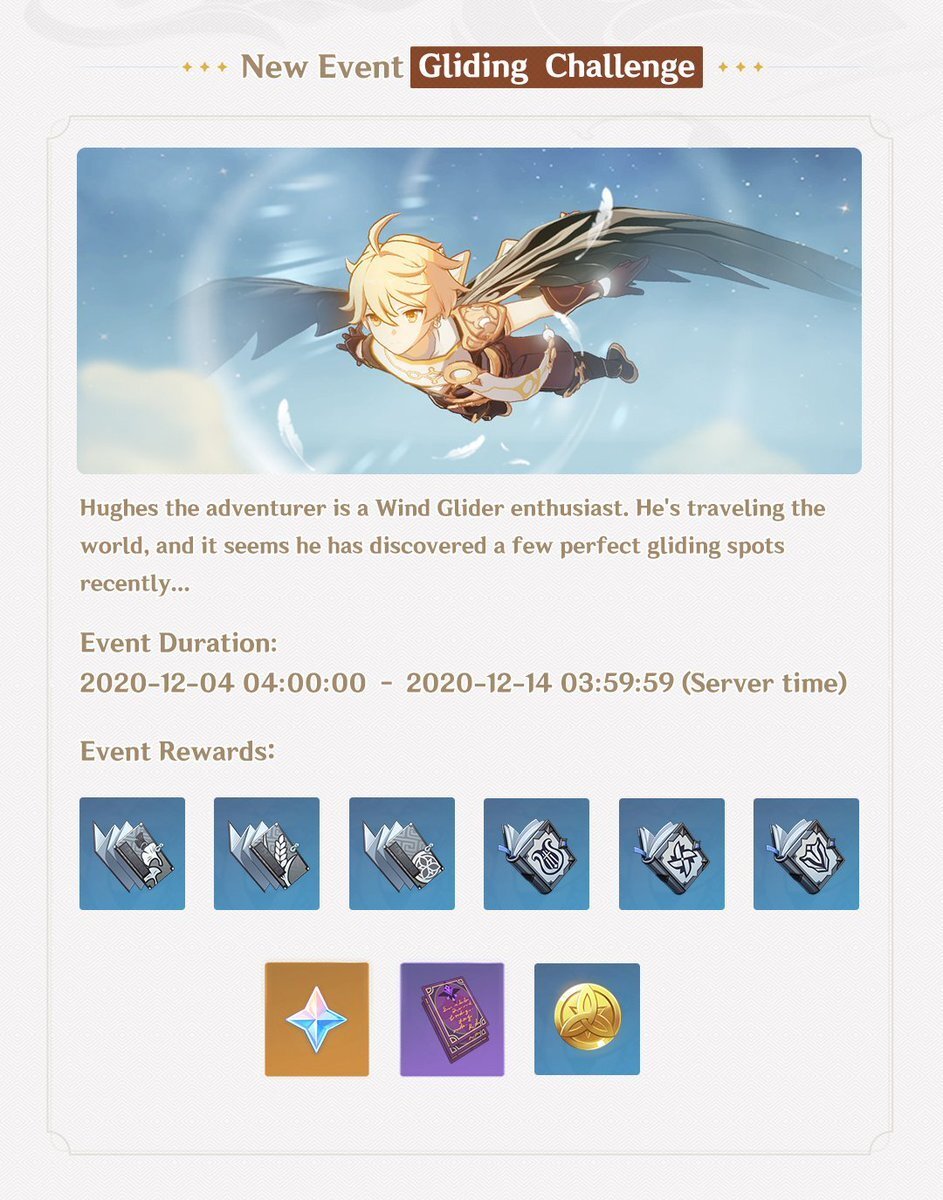 The gliding mechanic is fairly new and underused by a lot of players. This challenge will promote the regular use of gliders. The event will give xp books, primogems and moras all of which are exceptionally valuable. This will be a fairly small event though. There is also seems to be a cooking event in the works for the coming days. This transition will be fun as people wait for Genshin Impact Update 1.2.
You can find more information on Genshin Impact here.