Quberten Studio has developed a personal brand for Russian esports player Roman RAMZEs Kushnarev. Kushnarev's personal logo in the form of the number "666" contains several easter eggs related to Dota 2, and is also a reference to the player's original nickname.
RAMZEs is one of the most famous Russian Dota 2 players. In 2019, Esquire named him one of the "12 Apostles of Our Time", and later Forbes included Kushnarev in the "30 under 30" rating in the "Sports and eSports" category. In the same year, RAMZEs became Head & Shoulders Ambassador. According to the Esports Earnings website, the Russian esportsman earned over $ 1.7 million in tournaments.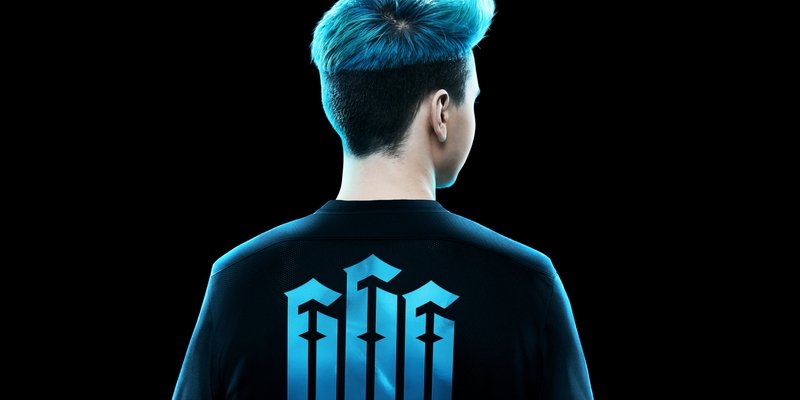 Easter Eggs in 666
The trident division of 666 logo refers to the three-lane division of Dota 2.
6 part division of the Logo for each letter in R-A-M-Z-E-S
Done in gothic art, here is how Quberten Studio defines the logo structure and art-
Gothic aesthetics have many transformations so that it stays updated within any era. Even now, young rappers, filmmakers, and sports clubs (for example, Arsenal FC) are turning to her bold and contrasting plastics. The sign is based on the three sixes from Roman' nickname. A strong, partly sinister energy is transmitted through the Gothic, which is reinterpreted in the spirit of the times through street graphics. At the junction of the two approaches, a sharp and recognizable style emerges. The logo is rich in esports easter eggs. 'Sixes' are divided into equal parts and semantically strengthen the connection with the 'RAMZES666'. The negative space of numbers formed a trident, and its plastic reminds of three lines on the Dota 2.
Follow us for more Dota 2 news and Updates.