Garena is a game developing company whose name we often have gotten to hear in the last couple of years. Garena Free Fire is a survival game that hit massive popularity in a very short time. Free Fire is one of the first survival games released for the mobile platform. Though several games like Call of Duty and PUBG made it big with their survival games for PC, the smartphone section was left untouched for long. So that's when Free Fire opened up the potential of mobile gaming with survival concepts.
Unfortunately, the game wasn't celebrated for long. As other survival games with better graphics climbed up, Free Fire left the scenario quite early. However, Garena recently announced the most exciting news for gamers and fans across the world.
Interestingly, Garena came up with Free Fire MAX. Finally, here we are with what the new features are that gamers will get to experience. Free Fire MAX will release soon, and the main focus is to improve graphics and give users the experience they are missing out on the existing Free Fire game.
The main interface of the game will remain the same as the original Free Fire game. Check out the other ways how Free Fire MAX will drastically improve and get better.
New/ Improved Features on Free Fire MAX-
Improved graphics
HDR and Ultra HD coming soon
New graphic design
50 players on the map
Customize controls
Free license for Android Operating System
Firstly, Free Fire MAX will undoubtedly be the game for users whose devices equip high-end features. After all, the main target is to improve the character's appearances and graphics. Free Fire's characters have always come across in a comical way rather than something realistic. But Free Fire MAX will completely focus on correcting all that, especially now that users' interests stand on the contrary.
Free Fire MAX Beta Release and Availability-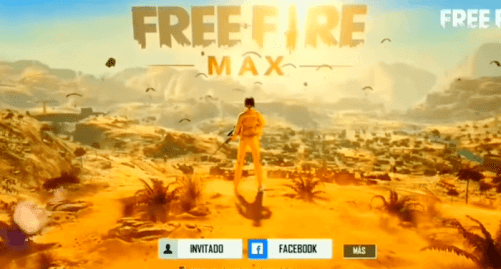 The most awaited version, Free Fire MAX is already available in Brazil and Indonesia. Also, if you look upon a search engine, Google Play already displays the availability of Free Fire MAX. But officially, there is no announcement made about the global release of the game.
In contrast, it is revealed that Garena will push the Beta version to Indian influencers like streamers who will initially promote Free Fire MAX. Above all, it is also confirmed that Garena will release Free Fire MAX by the end of 2020.
Free Fire fans are worried if their device will not support the upcoming version loaded with advanced graphics. But there's nothing to worry about that! The original Free Fire version is always an active option. Free Fire MAX is just another updated game. The existing version will not be replaced.
Rest assured, stay tuned for further updates! Also, share this article with all those who are waiting for the launch of this game!