With the new update of FnF being close to release this month, leaks about the potential songs have been teased by the devs. Still, there isn't any solid info but we think that it might be true. Here's everything you need to know.
Friday Night Funkin
Developed by @ninja_muffin99, Friday Night Funkin is a world-renowned rhythm game. It features the story of a boy who is desperate to impress his girlfriend but fails as he faces hurdles on his path. He has to defeat anyone who has the guts to stand in his way in a battle of music. The player has to take control of the boyfriend and has to help him win by hitting the correct notes on time. And if he wins, he gets the ultimate reward, a kiss.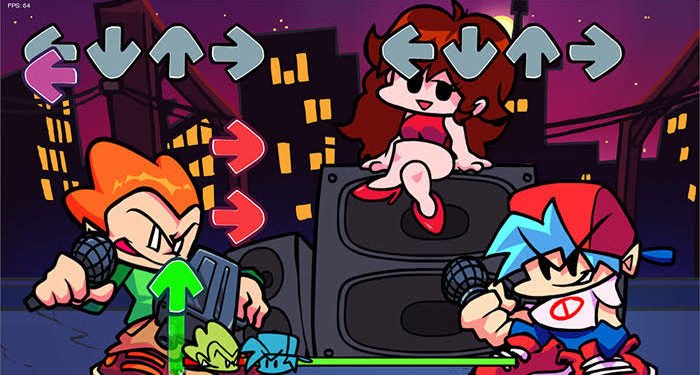 The game has several cool tracks to fight on and features a challenging platform. With each new update released every 2-3 weeks or more, new tracks along with new characters are released. However, FnF fans are currently waiting for the Week 7 update to release.
Friday Night Funkin- Week 7 Update Songs teased
From the recent tweet by @ninja_muffin99, the fact that Week 7's development is done can be confirmed. He states that he has beaten Week 7 and is currently fine-tuning the update. Well, that's not it.
i beat week 7 lol

— Cameron Taylor (@ninja_muffin99) March 25, 2021
The members of the FnF team mentioned the two other songs for Week 7 along with the confirmed song for Week 7- UGH. However, each of them has revealed new names. So, it is really hard to figure out which one will be actually coming to the game.
week 7 song names are UGH, TANKY, and COCK JOKE, not macdonalds or thoser or whatev bullshit 🤦‍♂️

— Cameron Taylor (@ninja_muffin99) March 24, 2021
The 3 upcoming Week 7 songs are UGH, money machine, and SugarCrash!. Not McDonalds, Sperm and Mos Thoser you daft fools, lol.

— Tony Quest (@kawaisprite) March 24, 2021
The 3 upcoming Week 7 songs are UGH, GUNS, and STRESS. Not McDonalds and Cum you daft fools, lol.

— Phantom Arcade 🆖 (@PhantomArcade3K) March 24, 2021
Although there is no actual evidence that the given song names will be coming to the game, we expect that the tweet from @PhantomArcade3k might hold true since the song names are really simple just like the previously released tracks.
Well, this is it for now. If we find new information about this, we will update you with it. Until then, Happy Funkin!