Friday Night Funkin is on the spree for its mod releases. The array of classic characters introduced in this game is successful in delivering joy to its fans. Characters like Pico, and Bomberman have ignited the childhood flame in us once more. This mod is an upgrade to the already existing UpSide Tricky mod.
The progress through weeks brings new challenges for Boyfriend. The game is well designed to adapt to all the new mods circulating in the market. The mod authors at Gamebanana have also increased the chart note speed to revamp the difficulties. It is now quite interesting to see so many players competing in this game.
Changes involved in Upside Tricky mod
This mod is an expansion of the former Upside Tricky mod. The changes in the mod are done to improvise better difficulties in the game. The obvious change is the UpSide Boyfriend and Girlfriend. Next, new remixes are added for the Improbable Outset and Madness. The tracks feel like an authentic touch to the character of Tricky from Madness Combat.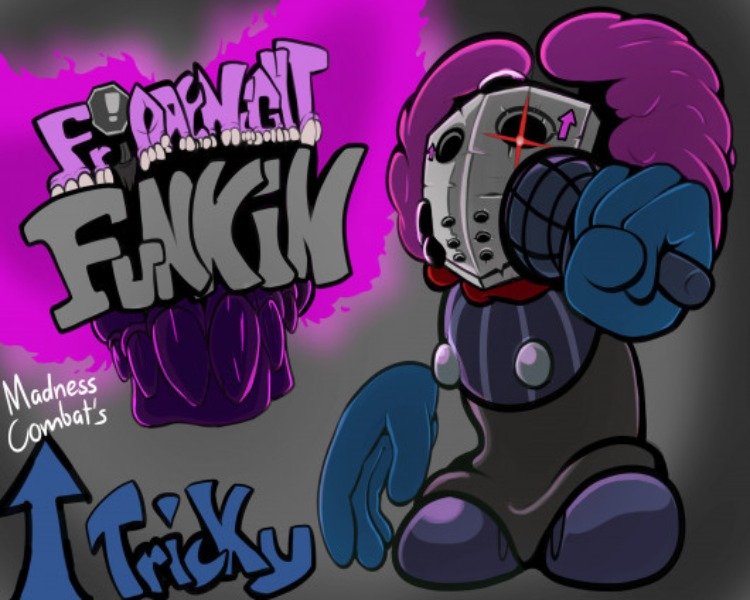 The new mod also increases the difficulty of the weeks. New charts have increased note speed and simultaneous arrow keys. The visual aspect of Tricky is also changed with his new recolors. Now, he has magenta hair with his mask straps on top of it. His fists are greenish-blue in color and he holds the mic in his left hand as before. He is now seen wearing necklace-type jewelry which has pearls on it.
Friday Night Funkin mod (UpSide Tricky mod) from Gamebanana: Friday Night Funkin mod
Mod Credit: Brandon
What more do you want? Install this mod and try out the hard charts with Boyrfriend and Tricky.