Is your school wifi blocking access to your favorite game, FnF? Well, don't you worry because Unblockedgames is here to let you enjoy the game without any trouble. Here's everything you need to know.
Friday Night Funkin
A rhythm game released back in 2020, FnF is currently one of the most popular titles in 2021. It was developed by @ninja_muffin99. The game features a cute love story where the boy desperately wants to impress his girl by defeating anyone standing in between him and her in a battle of music. Friday Night Funkin has a total of 7 weeks of content with each week featuring a new character and 3 different tracks to battle on.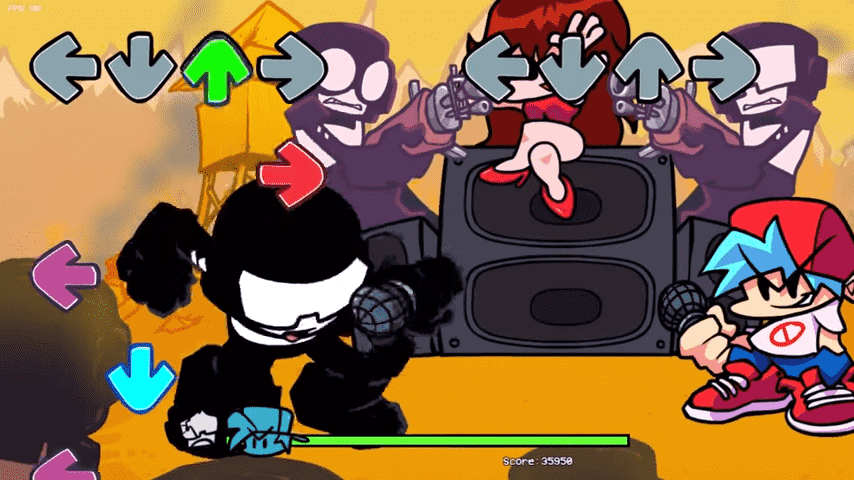 Friday Night Funkin- Week 7 Update
The latest Week 7 update has been the main attraction of the FnF players for quite a long time. It features the Newgrounds exclusive character, Tankman along with 3 new tracks- Guns, Stress, and Ugh. The update has been up for almost a day but it seems that many players can't even access it due to certain issues.
Friday Night Funkin- UnblockedGames
Currently, the game is a Newgrounds exclusive which means that it will be available to play online only. However, due to the overwhelming numbers of players trying to play the game, Newgrounds have taken down the game temporarily. But don't worry as it will be back up real soon.
Also, Newgrounds can't be accessed through school wifi as it will be blocked for sure but UnblockedGames got your back. It bypasses the security measures and allows you to access the game without any hassle.
So, visit the UnblockedGames FnF link to access Week 7's update for FnF.
Note- Unfortunately, the game has been taken down from the website but you can visit other sites to play it online.
Other websites offering the Week 7 update for FnF to be played online are-
Enjoy!