Friday Night Funkin's Week 7 Story Mode has been released recently. But the game is currently a Newgrounds exclusive which means it can't be downloaded or played offline yet. Also, due to the overwhelming number of players trying to access the game on the Newgrounds website, the game is currently down and is not available to play. In this situation, all one can wait for is a ray of hope, and lucky for you, we are the ones who are standing across that tunnel with a lamp. To play the game online, continue reading.
Friday Night Funkin
Developed by @ninja_muffin99, FnF is a rhythm game that is a very popular title as of now. It features the story of a boy who tries to impress his girl by defeating anyone who stands in between him and her. The player has to take control of the boy and has to help him win in a battle of music. A pretty fun game actually.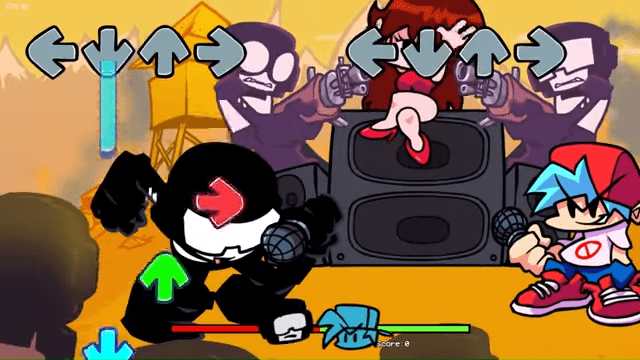 Well, the game does feature a total of 7 weeks worth of content with each week featuring a new character and 3 new tracks. The recently released Week 7 has been the major attraction for the FnF fans for quite a while now and fortunately, the update was delivered as promised.
Friday Night Funkin- Week 7 Update
The Week 7 update features the Newgrounds exclusive character, Tankman as the Week 7's antagonist which comes with 3 new tracks to battle on. Well, if you try to access the game through Newgrounds, it might not be available. But don't you worry because we have another way of accessing the game and enjoying it until FnF is back up in Newgrounds.
Friday Night Funkin- Play Story Mode online from here
FnF features 2 modes- Story mode and Free-play mode. In the story mode, you get to choose which week's Antagonist you want to face and then advance accordingly in that week. However, in Free-play mode, you can choose any song from any week and battle on it right away. The Story mode of FnF is the most played mode and if you are interested to try it out, then what are you waiting for?
You can play the Story mode of Friday Night Funkin from the given link without any hassle.
Friday Night Funkin- Online Story Mode