Forza Motorsport is the latest Forza game, and it has been thrilling players with its breathtaking graphics and attention to detail. Elements that contribute to its visual appeal are the inclusion of motion blur and lens flare effects. These effects can enhance the realism and aesthetics of the game for some players, but not everyone appreciates them. So, in this article, we'll explain what motion blur and lens flare are and provide step-by-step instructions on how to adjust these settings to suit your preferences.
Motion blur is an effect used in various forms of media, including video games, to simulate the way the human eye perceives fast-moving objects. In Forza Motorsport, motion blur is applied to create a sense of speed and realism. As you race down the tracks at breakneck speeds, you'll notice that the scenery blurs, much like what you'd see when driving a real car. Lens flare, on the other hand, is another visual element often included in video games to mimic the real-world behavior of light in a camera lens. With that being said, let us see how to enable/disable these features in Forza Motorsport.
Forza Motorsport: How to enable/disable Motion Blur & Lens Flare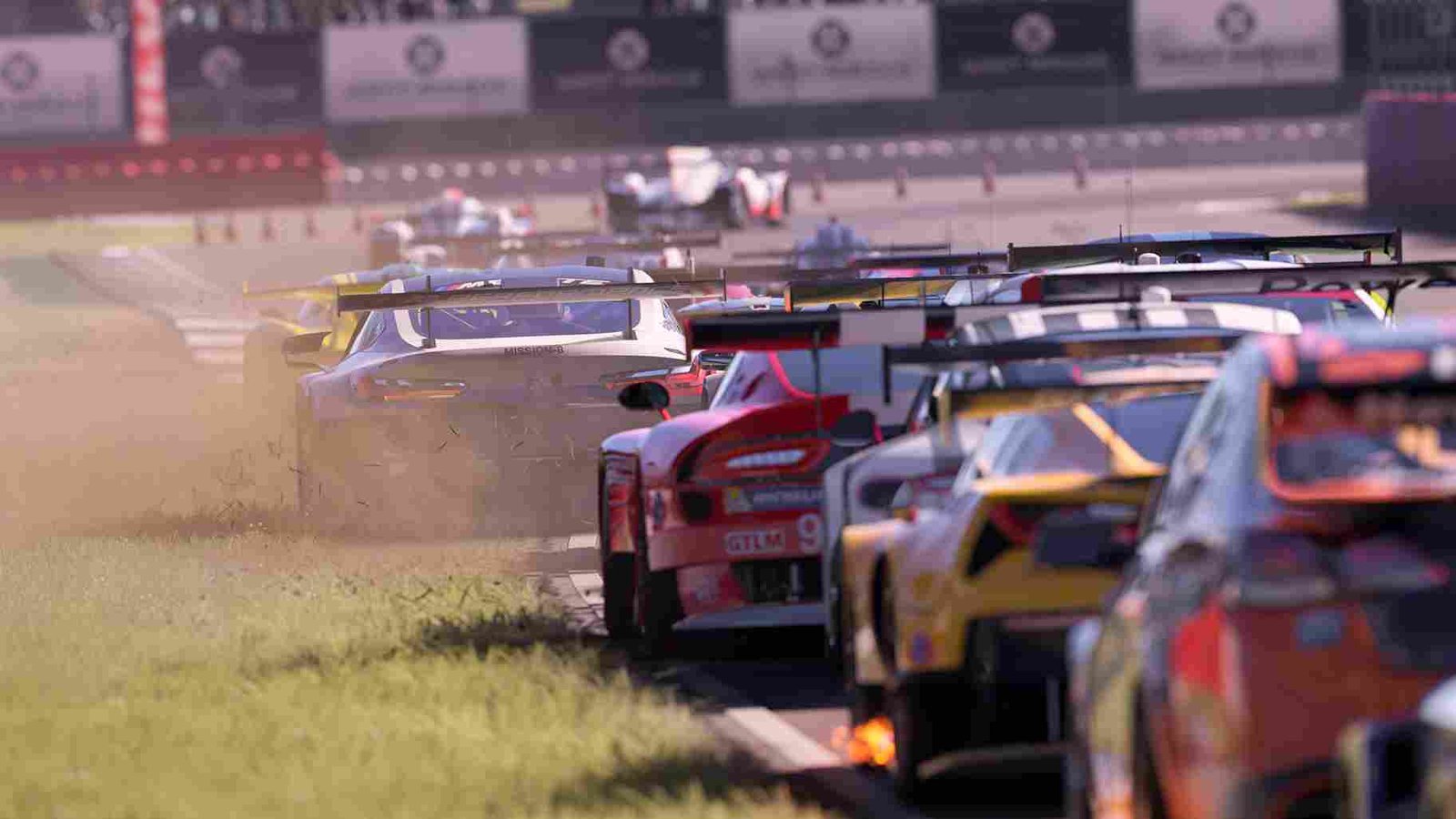 The preference for enabling or disabling motion blur and lens flare varies from player to player. Players who enjoy motion blur appreciate the heightened sense of speed and realism it brings to the game. Conversely, some players find motion blur distracting. They may prefer a crisp and clear view of the track and surroundings without the blurring effect. Similarly, those who favor lens flare often point to the enhanced realism it offers. On the other side of the spectrum, some players find lens flare to be an unnecessary distraction. Luckily, Forza Motorsport offers players the flexibility to tailor their gaming experience by enabling or disabling these visual effects. Here's how you can adjust the settings:
Motion Blur
To fine-tune the Motion Blur settings in Forza Motorsport, you'll need to head into the game's Settings menu. Once there, navigate to the Advanced Video tab, where you'll discover the "Motion Blur Quality" option. If you're someone who appreciates the cinematic effect of motion blur in racing games, you can opt for settings like Medium or High. On the other hand, if you prefer a crisper, more responsive visual experience, selecting Low or even turning Motion Blur off completely with the "Off" option is the way to go.
Lens Flare
To adjust this feature, head to the same Advanced video Tab from the game's Settings menu. Here, you'll find the "Lens Flare" setting at the very bottom. Choose from the available options: Off, Low, Medium, High. Just like with Motion Blur, the "Off" option completely disables this effect, while the other settings introduce varying degrees of lens flare. Experiment with these options to find the balance that suits your racing style and visual preferences best.
And that is how you can go about enabling, disabling, and adjusting lens flare and motion blur in Forza Motorsport. We hope all your doubts have been cleared. For all your gaming-related queries, visit DigiStatement regularly. And before you leave, click on this link to learn about the DualSense Controllers not working issue in Forza Motorsport.