Forza Horizon 5 is the recently released racing video game developed by Playground Games and published by Xbox Game Studios. If you are an old Forza Horizon player, you must have noticed the event of Treasure Hunt in Forza Horizon 4 (given that you have played this game). Similarly, the Treasure Hunt event has arrived in Forza Horizon 5. In this article, we are going to guide you about how you can complete the treasure hunt challenge. The process of completing this treasure hunt includes discovering the Danger Size Location and unlocking the Treasure Chest. Continue reading this article if you want to know everything related to this topic.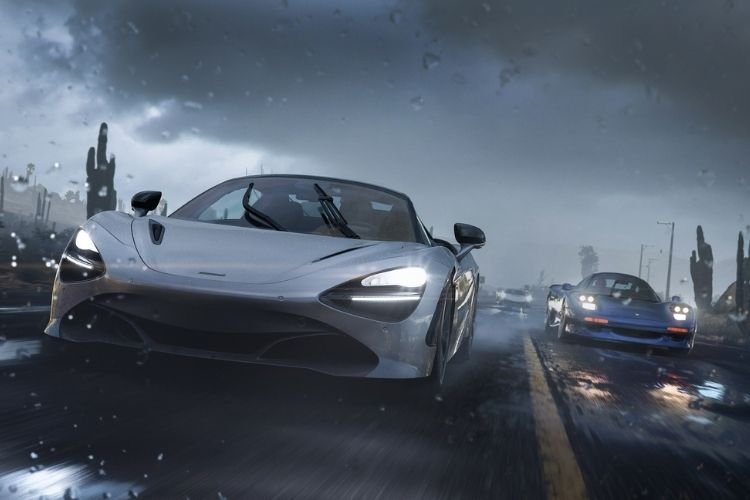 Forza Horizon 5 is one of the finest installments in the Forza Horizon video game series. As the name suggests, it is the fifth installment in the Forza Horizon series. This game includes the biggest ever map, and the highest peak ever in the franchise. As the publishers of this game are Xbox only, this game is available to play only on Microsoft Products, i.e., Windows, Xbox One, and Xbox Series X|S. Coming back to the main topic, here is everything you need to know about the Treasure Hunt in FH5.
FH5 Treasure Hunt
Just like Forza Horizon 4, the Forza Horizon 5 also includes the Treasure hunt feature that allows players to do some weekly challenges to earn points. You can find these challenges under the Festival Playlist Page. In this section, we are going to guide you about completing the New Heights challenge. 
1) How to locate the challenge location? / Where is the Danger Sign Location?
Go to the main menu, under the Festival Playlist Page to find the New Heights Challenge under the Summer Section. Select it to know the exact location (Heights of Mulege) of this challenge on the map. This is the same location that has a Danger Sign.  
2) How to complete this challenge?
The basic requirement to complete this challenge is to equip the starter car, the 2020 Chevrolet Corvette Stingray Coupe. After that, drive to the Heights of Mulege and make your car jump from there. Make sure that you are at high speed so that you are able to collect enough stars in the mission. 
3) Where is Treasure Chest?
Once you have achieved stars in this mission, the treasure circle will appear on the map. The treasure chest is present right in this circle itself. To make it easier for you, we have the screenshot of the exact location:
So, this was all about completing the FH5 Treasure Hunt Challenge (New Heights). If you found this article helpful, share it with your friends.