Forza Horizon 5 is undoubtedly one of the most anticipated games of 2021 and was Microsoft's biggest update in Gamescom 2021. The previous version in the series, Forza Horizon 4, was released way back in 2018 and has had a great run to date. With almost three years of development time, the Playground Games must have tried to make FH5 a game one of a kind. And this is what we had thought.
The early access of Forza Horizon 5 is finally out and it was released on the 5th November. It has been hardly two days since its release, and it has received quite a lot of rave reviews from players and gaming websites. Here are some must-know details about the game in case you did not know  –
FORZA HORIZON 5 RELEASE DATE AND PLATFORMS
The latest news from the corner is that the early access of Forza Horizon 5 is already out. And if you already have the Premium Version of the game, you can jump in and try it! But if you own the Standard Version of the game, you will have to wait for two more days starting from today. Yes, Forza Horizon 5 has its full release scheduled on the 9th of November 2021.
It was already notified that the game will be released for Xbox Series X|S and PC only and will have the crossplay feature available. Talking about the other consoles like Xbox One, Nintendo Switch, PlayStation 4 and PlayStation 5, the release date for these platforms is still unknown. But we can expect the game to be launched soon.
WHEEL COMPATIBILITY
All the previous Forza Horizon games have been wheel compatible, so we will see Forza Horizon 5 is the same as well. As per reports, Playground Games has made huge strides this time round in improving the wheel experience for the players. With better force feedback and a bigger supported wheel list, it should be the best game for cruising, racing, and drifting with your wheel.
A COMMON BUG – BLACK SCREEN
Okay, so Forza Horizon 5 is perhaps the best one in the Forza Series to date and has a lot to boast about. But the early access has come with certain bugs and glitches as well.
One of the most commonly reported bugs is the black screen. A lot of players have reported that when they launch the game, they get to hear the music but the game does not load and has a black screen.
This has become one of the most bizarre issues and players are still waiting for a fix. While there has been no official fix for this back screen issue, some players have tried using their own ideas to solve it.
While some have fixed the issue using unplugged headphones and controller from USB, some have tried to fix it by trying the windowed mode in the game by pressing Alt + Enter. Another Steam user suggested that if you have got an integrated GPU with your CPU, you have to make sure that the game uses your real GPU.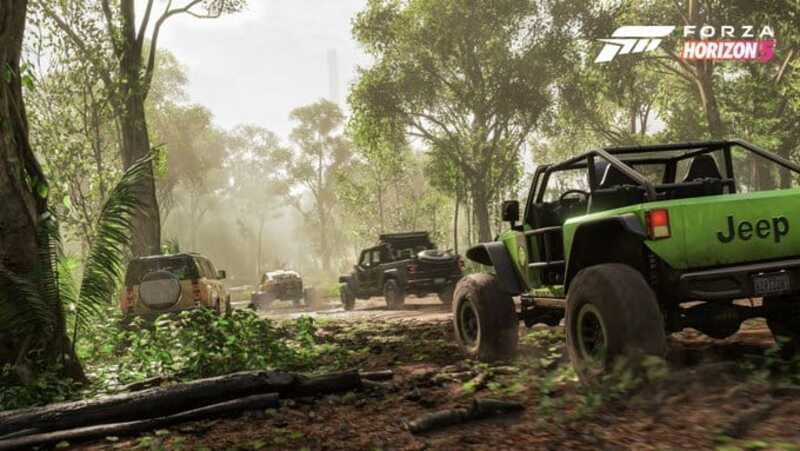 While all of these are just suggested fixes by the users themselves, we are still waiting for any official info regarding it. Follow Digi Statement since we will keep you updated regarding these!