The release of Forza Horizon 5 sparked passion among racers who love both arcade-style and simulation-based driving. With its release, the game managed to surpass every racing title in 2021 for the huge amount of content and features like bigger maps, seasonal championships, series events, customization, and a wide collection of cars that range from old school ones to modern hypercars. However, the game isn't in a stable state as many users experienced a few bugs that brought a great deal of inconvenience. Issues like low FPS, lags, server issues, and the latest streaming bandwidth error are some of the notable ones.
If you own the game and have encountered the slow Streaming Bandwidth Error, just relax for now, as we'll guide you step by step on how you can fix the error with some simple methods. Continue reading the article to know more.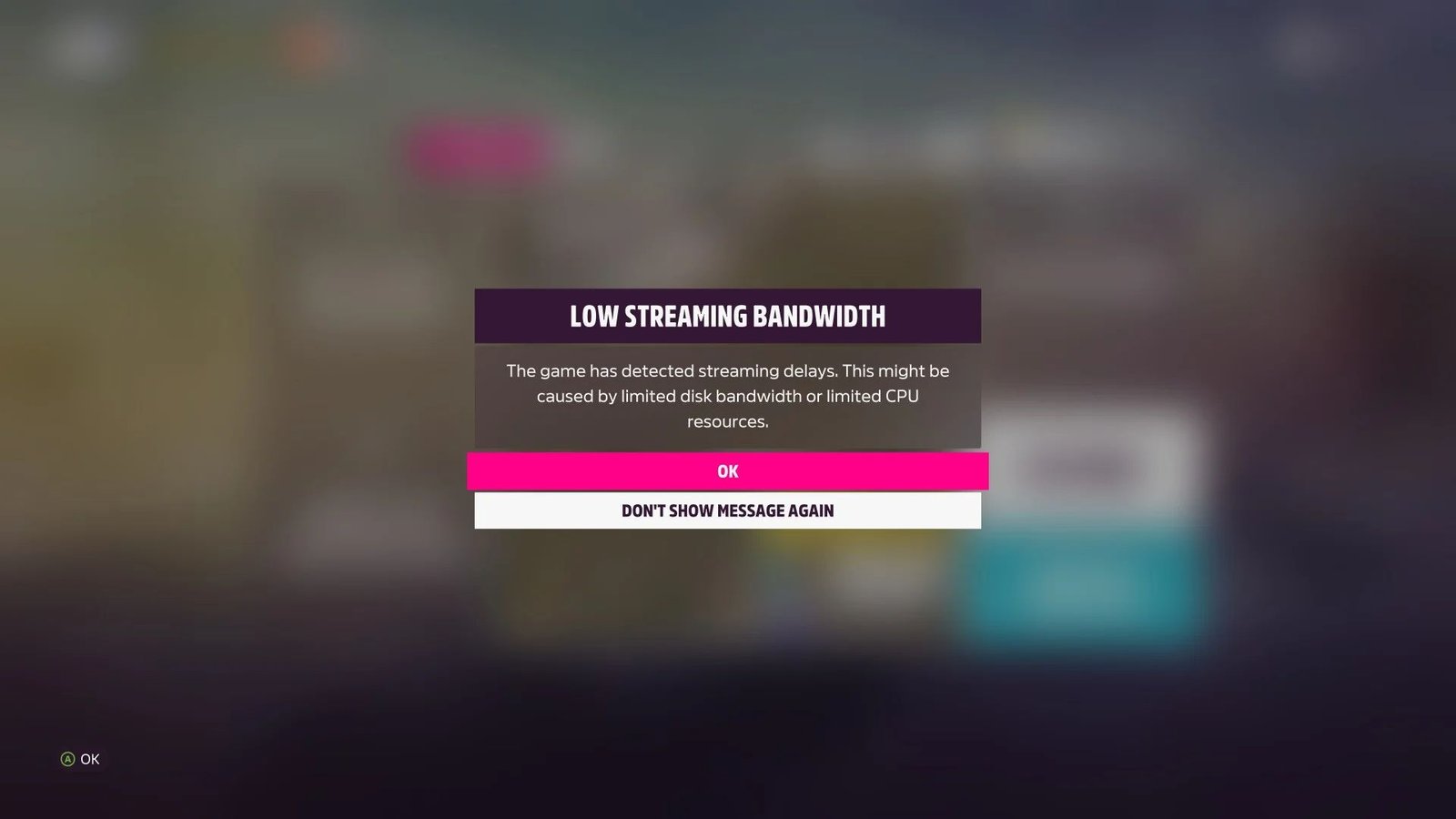 The root cause of error in Forza Horizon 5.
Forza Horizon 5 still features a few bugs and issues that give players a headache and even sometimes make the game downright unplayable. "The game has detected streaming delays" error mainly happens when there aren't enough resources in your PC to run the game. Problems like limited disk bandwidth and limited CPU resources can cause FH5 to start freezing. Well, players tried reinstalling the game, performing factory resets, and even drivers rollbacks, but nothing seem to help. However, a fan managed to discover a workaround that fixes the issue and we've mentioned it below.
How to fix slow streaming bandwidth error in Forza Horizon 5?
If you've tried everything and the error still persists in the game, you can rest easy as the fix is very simple. All you have to do is lower the screen resolution in the game by going into Settings and selecting the "Video" option. Under Video options, you'll see a bunch of settings that you can tinker around. In the Resolution option, lower your in-game resolution as well as your framerate a bit. After this, make sure to save the changes and close the game. You can also try to install the game on an SSD drive to avoid any issues.
After that, open the Task Manager and select the "Details" tab. There, locate the game and right-click on the process, and click on "Set priority" to high and close it. Now, open the Nvidia Control Panel and select "Manage 3D Settings" > "Program settings". Add Forza Horizon 5 to the list and change a few settings mentioned below.
Max Frame Rate – select the max framerate and click on "Ok".
Background Application Max Frame Rate– Maximum.
Click on Apply to save the changes and close all the windows and reboot your PC. After restarting, launch the game to see if the error is fixed or not.
We hope that you enjoyed reading this article, stay tuned for more updates about Forza Horizon 5 and other news at Digistatement.