Series 21 of Forza Horizon 5 is slated to start on May 25th and players can't wait to get their hands on all the new features and content dropping with it. Playground Games have been doing an amazing job with the game considering they also happen to be working on Fable. With Series 21 just around the corner, many in the community are now starting to ask questions about the Series 22 update for Forza Horizon 5.
Series 21 is called Explore the Horizon. Each series update brings a lot of stuff to the game along with general improvements and bug fixes. Since racing games tend to become repetitive after a while, the devs release series updates to keep the engagement consistent as they bring new content for the players. Release notes for Series 21 are already live, and you can take a look at them here. Now that Series 21 is almost ready to launch, let's talk about the upcoming Series 22 update and everything that we know about it.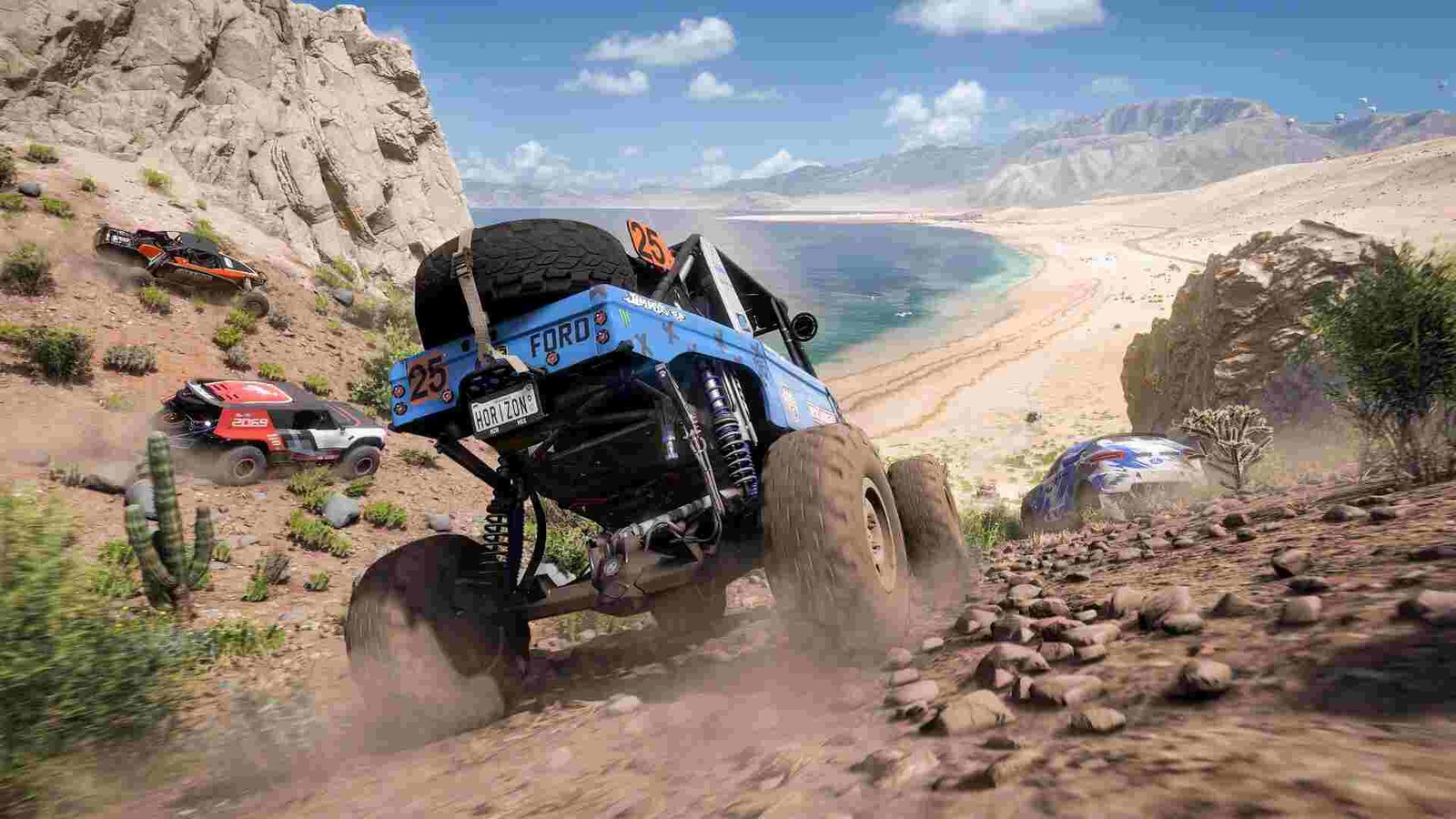 Forza Horizon 5 Series 22 Update: Here's everything you need to know
Well, before diving into the details of Series 22, let's find out what Series 21 is about to feature. The Series 21 Update of Forza Horizon 5 is packed with lots of interesting stuff for the fans of the series and even for casual gamers. Explore the Horizon, improves the in-game photo mode by a mile. You can now change the time of the day, weather, tilt your vehicle's wheels and so much more. That's not all though. There are six brand-new vehicles for players to drive around –
2022 CUPRA Tavascan Concept
1986 Ford F-150 XLT Lariat
2019 DeBerti Ford Super Duty F-250 Lariat "Transformer"
1972 Chevrolet K-10 Custom
2021 CUPRA Formentor VZ5
2022 GMC HUMMER EV Pickup
Players will also find new Pathfinder challenges along with new accolades and vehicle modifications. Suffice it to say, Season 21 is going to rock!!
So, what about Season 22? When is it going to release? Well, the series updates in Forza Horizon 5 used to last five weeks some time ago. But now they usually stay live for four weeks. Series 19 started on March 28, 2023, and lasted until April 27th. Series 20, began on April 27 and will end on May 25th, 2023. That's exactly four weeks and zero days.
Explore the Horizon will kick off on May 25th itself and last till June 22nd. So, we can safely say that Season 22 will begin on June 22nd and finish on July 20th, unless Playground Games decide to change the usual series schedule. But the chances of that happening ranges from "maybe" to minuscule. So, we are pretty confident the Series 22 update for Forza Horizon 5 will be released on July 20, 2023.
Now, we can't really say what will be included in the Series 22 Update except that there will be new cars to acquire and Pathfinder challenges to complete. As always, it will have four seasons along with points to gather to unlock the cars. It's still early to properly get a lock on what Series 22 will bring with it, however, we would be sure to put out details as soon as we get any information on the same. In the meantime, don't forget to bookmark us to get the latest on everything gaming.
Also, read: Forza Horizon 5 Launch Control Settings Not Saving Issue: Is There Any Fix Yet