The Forza series has remained one of Xbox's best video game franchises. While flagship series like Halo have slumped hard, Forza continues to achieve continuous success with each release. Even when it comes to racing games, only a few have been able to remain popular and relevant. Forza is one of the few. Released in 2021, Forza Horizon 5 is the current and latest Forza title. Developed by Playground Games and published by Xbox Game Studios, it's an amazing game that continues to receive constant updates and patches. However, the game also suffers from many issues, and recently, players have been reporting about the launch control settings not saving issue in the game.
For the uninitiated, launch control is a system that allows you to get a quick acceleration from a standing start. In simpler terms, it gives your car the smoothest launch possible from your starting point. Forza players can access this feature by going into Settings > Difficulty and toggling it on from there. And yes, launch control is available in all cars, no matter if they have a turbo or not. Do note that it can only be used by players who drive their cars with manual transmissions. It's a handy little feature that can be very useful in races. But, due to a bug, the control settings are not getting saved. Even if players disable Launch Control, the setting turns itself On repeatedly. So, is there a fix yet?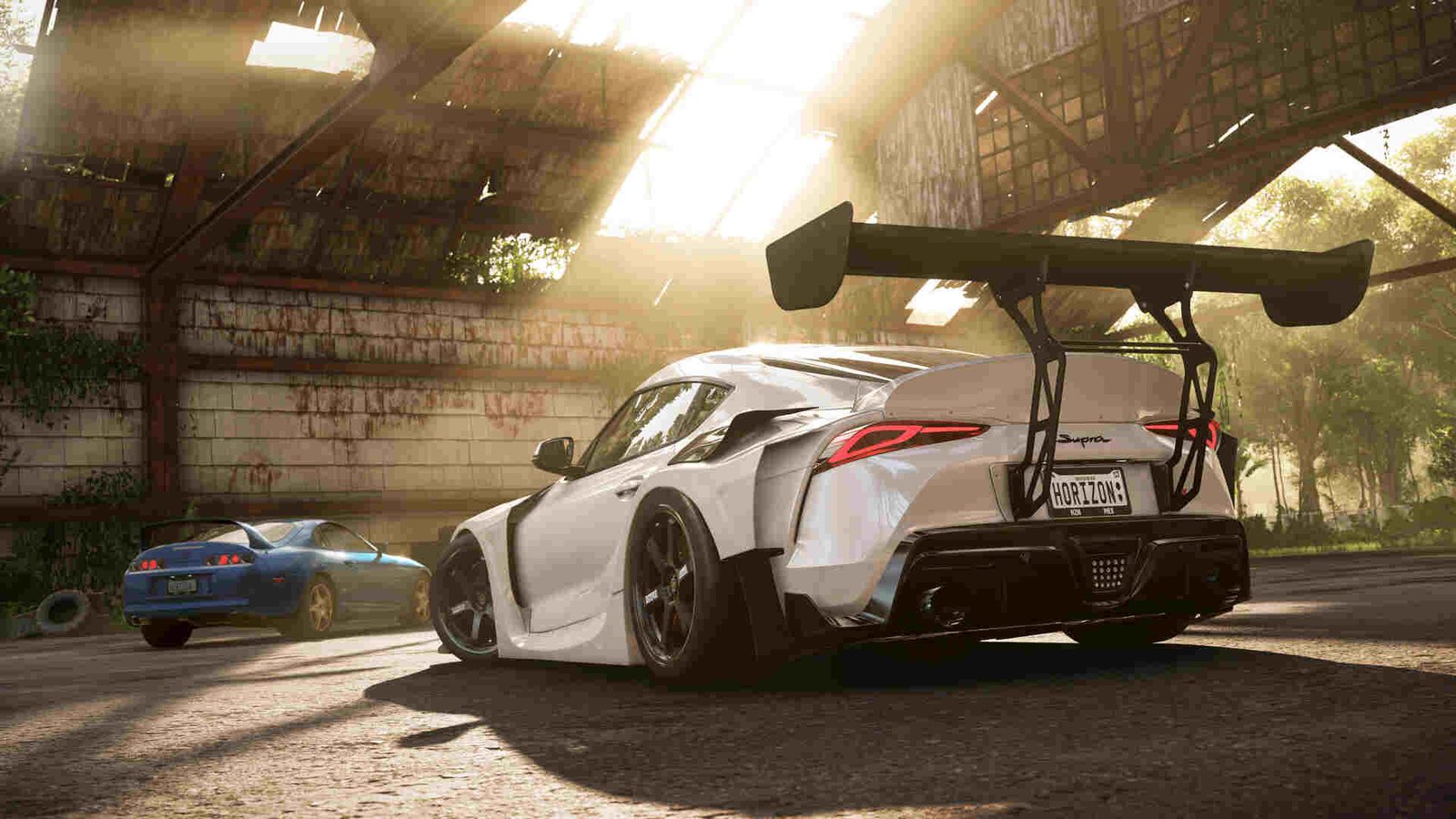 Forza Horizon 5 Launch Control Settings Not Saving Issue: Is there any fix yet
Fortunately, the developers are aware of this issue and are actively working on it. So far, drivers have yet to receive a patch, but we believe it will be available soon enough. We will update this article once a patch for the issue hits. In the meantime, you can try the following workarounds:
We're investigating an issue where player launch control settings are not saved and may reset when they launch the game. We're working on a fix and tracking this issue on our Troubleshooting Hub here: https://t.co/kmCAGFb0AR

— Forza Support (@forza_support) May 4, 2023
Restart the game –
The first and foremost thing to do is try some basic troubleshooting whenever you encounter a trivial issue like this. While these aren't guaranteed to 100% fix the problem, they can sometimes prove effective. Just quit the game, wait a minute or two, and then start it again. Try saving the launch control settings now to see if the issue still persists.
Restart the system –
Another basic troubleshooting. We recommend you perform a system restart if the aforementioned workaround doesn't fix the issue. Close all other apps before you perform a restart.
Enter the game without logging in to your profile and alter the settings –
u/NopeNeverNone, an FH5 player, suggested a workaround for this issue that includes launching the game and entering it without logging in to your profile. Once you do the same thing, go to Settings, turn off Launch Control, and exit the game. Next, just relaunch the game and enter it by selecting your profile. Check if the issue persists.
Enable LC and Disable it again –
Another workaround that some players have tried is toggling the launch control setting in the game settings, and saving the changes. Do this repeatedly. We don't really know if this will work, but for some, it has. So, make sure to give this method a try.
Reset Forza Horizon 5 –
You can also try resetting the game but do note that you might lose in-game progress.
Xbox –
To start, press the "Home" button on your controller and navigate to "My games & apps". Click on See All and locate Forza Horizon 5. Select the menu button > Manage games and add-ons > Saved data. Now, choose your profile and opt either for the "Delete Everywhere" option or the "Delete from Console".
PC –
Open the Microsoft Store app and click on the three horizontal dots located at the top-right corner of the screen. Ensure that "Offline Permissions" is on, and then turn off the internet or disconnect from it. Next, go to Windows Settings > Storage > Apps & Games > Forza Horizon 5 > Advanced Options > Reset. Now, launch the game and create a new save file. Lastly, connect to the internet and sync the saved file to the cloud.
After resetting your game, tweak the LC settings, and then check if it is saving or not. For more guides like these, make sure you visit DigiStatement daily.
Also, read: Forza Motorsport Release Date for PC & Xbox Series X/S: When is it coming out