One of the most awaited game since the launch of Forza Horizon 4 in 2018 has been the sequel of the same game itself, Forza Horizon 5. As we know that Playground Games and Microsoft Studios have done a wonderful job in the four versions of the game, the latest one is going to be awesome.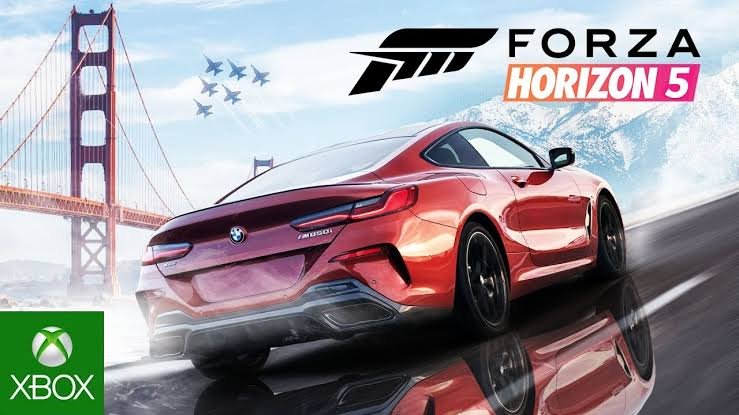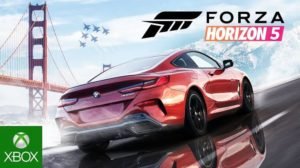 As we can see and follow that the publishers of the game have followed a pattern in their launches:-
Forza Horizon (2012)
Forza Horizon 2 (2014)
Forza Horizon 3 (2016)
Forza Horizon 4 (2018)
If one follows an even anumerical pattern, it seems that we are going to see Forza Horizon 5 soon. It has been leaked numerous times that the fifth edition of the game will be dropping by September but this case is nullified due to the pandemic. The final date is now supposedly somewhere in December which shows their determination to continue the streak they have built over the years.
All the previous seasons had a dedicated Map location. They are as follows:-
Forza Horizon ( U.S. state of Colorado)
 Forza Horizon 2 (Southern France and Northern Italy)
 Forza Horizon 3 (Australia)
 Forza Horizon 4 (United Kingdom)
So now they have featured three continents in the game which are North America, Europe and Australia which hints that we are going to witness something amazing in this new version. As you know that the internet has a reputation of not holding any information which might surprise someone, so some leaks about Forza Horizon 5 are being seen on Reddit which suggests that the new season might bring a Japan map representing Asia. Several rumours suggest that it is also going to have a Himalayan Map route.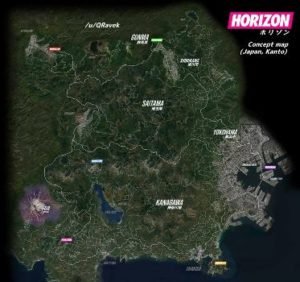 The Leaked Map
The latest game in the Forza series is expected to be a high-performance game in terms of horsepower. It would require a good CPU and GPU to run smoothly and for you to enjoy.