Fortnite is one of the most popular battle royale games. The game has three distinct mode, but players play the battle royale more. It's battle royale mode is free-to-play where 100 players pit into a map to fight to be the last one standing.
Around 125 million players played the game in its first year of the run beating all other battle royale titles. It is revamped with a new map in chapter 2 season 1 and currently, the Winterfest event is live in the game where a snowstorm has breached the map.
Fortnite Winterfest Challenges are also live in the game & today, Day 12 Challenge for the game is available. The completion of Day 12 Challenge will also give a new reward to players. Fortnite Winterfest Day 12 Challenge requires players to DESTROY SNOWFLAKE DECORATIONS(3).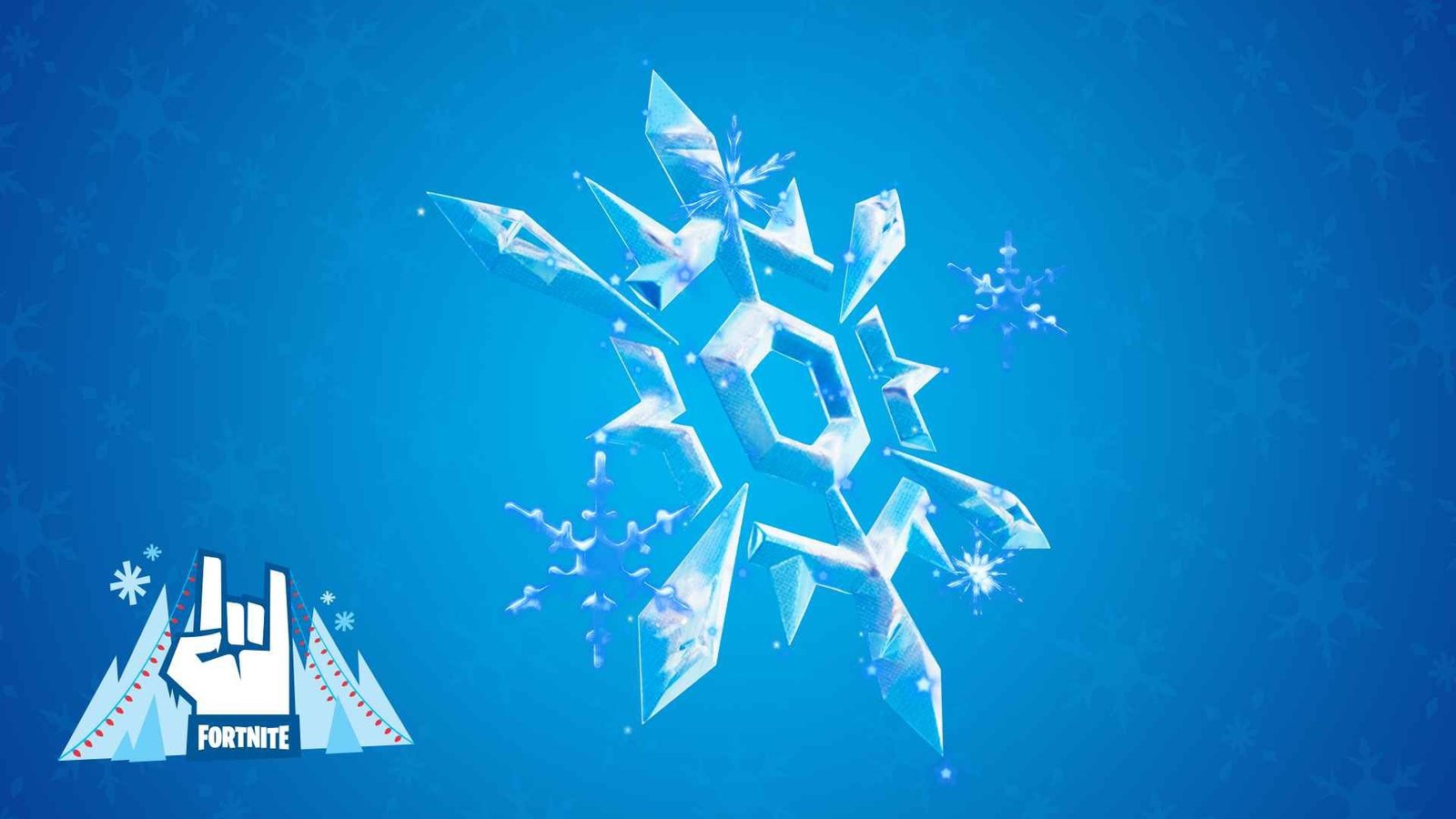 Players can find Snowflake in all the named locations of the map. Most of the snowflakes can be located at the entrance of the building. This challenge is quite similar to the 2018 challenge which also required players to destroy snowflakes.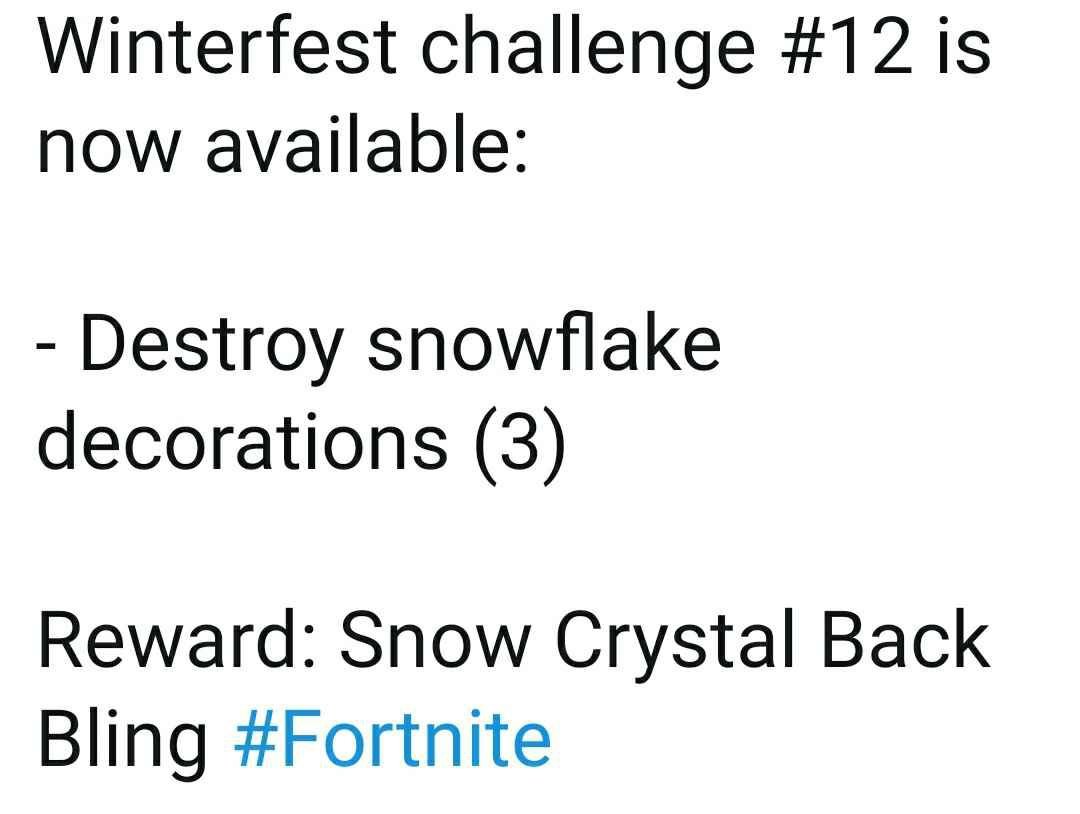 Snowflakes Locations
A house on the west side of Holly Hedges
A structure in the center of the suburb in Pleasant Park
A house right in the middle of Salty Springs
The main house in the middle of Frenzy Farm
A random structure between Holly and Slurpy (I only saw one snowflake there)
A house at the north end of Lazy Lake
A shop at the east side of Retail Row
Players will get Snow Crystal back bling as a reward for the completion of this challenge. Also, have a look at the video below as reference showcasing how to complete this challenge.
[Guide] Destroy snowflake decorations ❄️

You can find snowflake decorations all over Pleasant Park #Fortnite #FortniteDE #FortniteNews #FortniteWinterfest
(Via @LootLakeBR) pic.twitter.com/4YRpWHoRzk

— jdhdjdj (@hi181nn) December 29, 2019
For a quick recall, Fortnite has been developed by Epic Games and was released in 2017. Since, then it has won various awards including Best Multiplayer Game at The Game Awards 2018 and Best Ongoing Game at The Game Awards 2019