Battle Royale games came into fashion three years ago & their rapid success has changed the course of the gaming industry. PUBG & Fortnite are among the top path shifters, & the popularity of these two games encouraged EA to make Apex Legends & Infinity Ward to make Warzone.
Coming to Fortnite, it was released in 2017 & since then, it has been running strong. The game is immensely popular in the USA region & has a huge fan following worldwide. Epic Games recently released a patch 12.41 for the game which brought Travis Scott & Astronomical event related stuff to the game. The Astronomical Travis Scott Concert event will take place at the below-mentioned dates & timings.
April 23 – The Americas – 7PM EDT
April 24 – EU & ME – 10AM EDT
April 25 – Asia & Oceania – 12AM EDT
April 25 – EU & ME – 11AM EDT
April 25 – The Americas – 6 PM EDT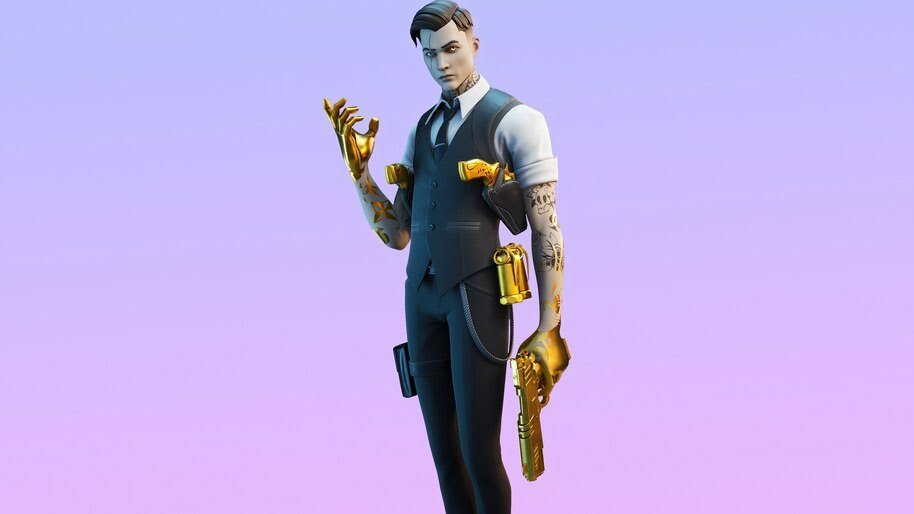 Coming to the topic, data miners have leaked the new Midas challenges. The new set of Midas challenges comes under Week 10 Challenges for Midas' Mission Part 2. Have a look at those challenges down below.
Fortnite Midas' Mission Part 2, Week 10 Challenges
Eliminate players with a shotgun, AR and SMG (3)
Search chests in different matches (7)
Eliminate a player or henchman with a Legendary or Boss weapon (3)
Heal teammates with a Bandage Bazooka (200)
Dance within 10 seconds of knocking a henchman (3)
Search different golden pipe wrenches (5)
Catch a fish while riding in a Choppa (3)
Deal damage to player or henchman at the Yacht and the Agency in a single match (2)
Visit the Agency, Hayman and Greasy Graves in a single match (3)
Deal damage to henchman while disguised (100)
These set of challenges are expected to go live on April 23. So what you are waiting for ?? Grab the chance to get Shadow or Ghost Midas skins.
Coming to the Astronomical event, Travis Scott will play his popular tracks in the event. He will also unveil his new song. We will keep you posted on this upcoming event, and provide you with more information, whenever it will get live in the game.