Updated – Latest offical update has arrived & added to the bottom of the post
---
Animal Crossing New Horizons has gone under maintenance. Players are unable to visit islands online as the game servers are currently down. It will bring a new patch 1.2.0 to the game, which will add Redd, Lief & many other features to the game.
Many players have taken the route of Twitter to confirm that servers are gone into maintenance & they are not able to play the game. Have a look at their comments below.
Animal Crossing is about to be unavailable for an hour for maintenance and none of us know how to act

— Bijoux ? (@lilheartnose) April 23, 2020
Why does my switch say server maintenance with the animal crossing logo next to it? Can someone explain?

— Aidan Hazard (@AidanHazard3) April 23, 2020
Animal Crossing server maintenance in an hour OH BOY ITS HAPPENING

— Edmond Tran (@EdmondTran) April 23, 2020
Rest assured, we're keeping a close eye on all related developments, and will update the story with relevant info as and when we come across any. So in case, you're encountering the issues discussed here, stay tuned for updates.
Let us know in the comments if you are facing a similar issue.
---
Official update – 1
We are currently performing maintenance. During maintenance, network services may not be available temporarily.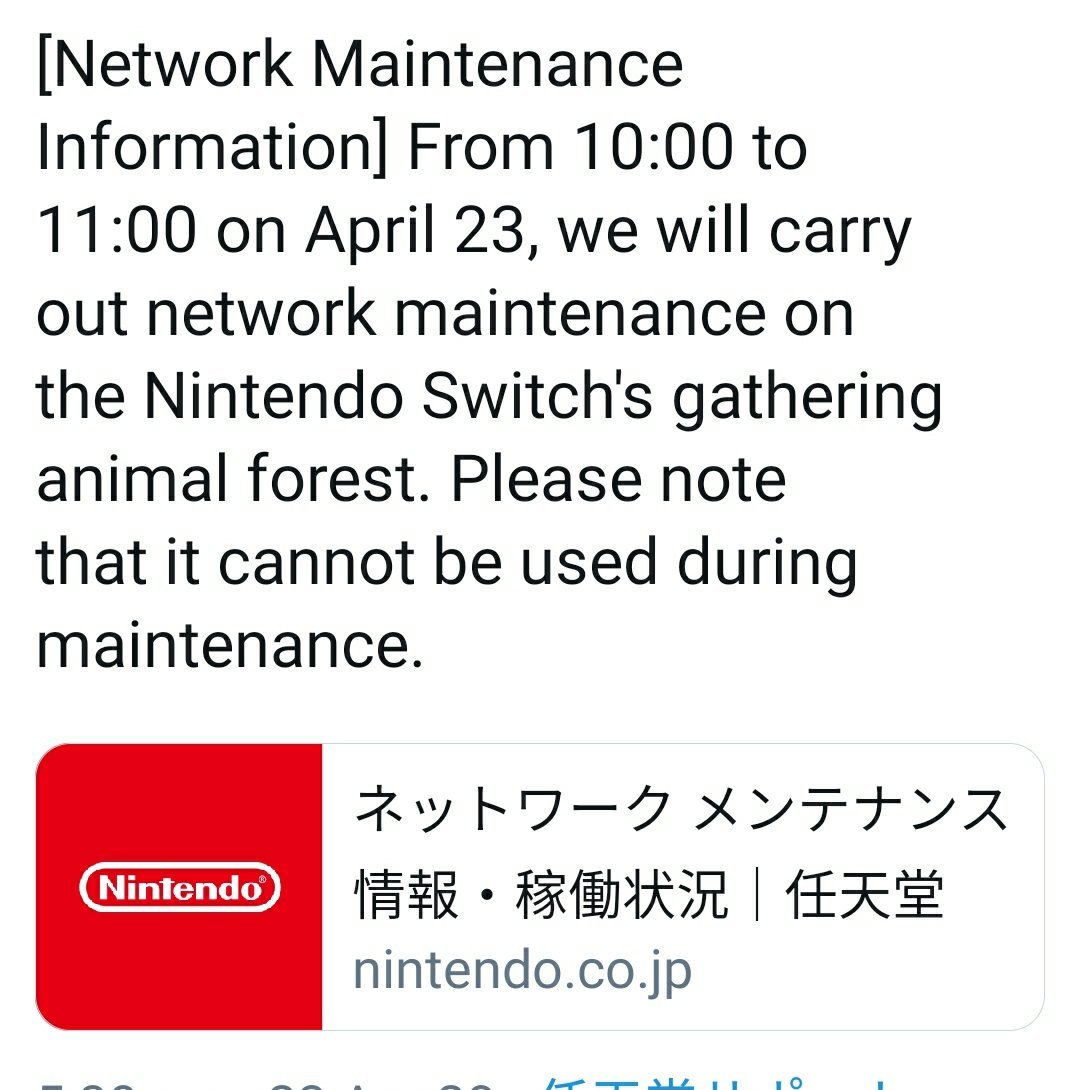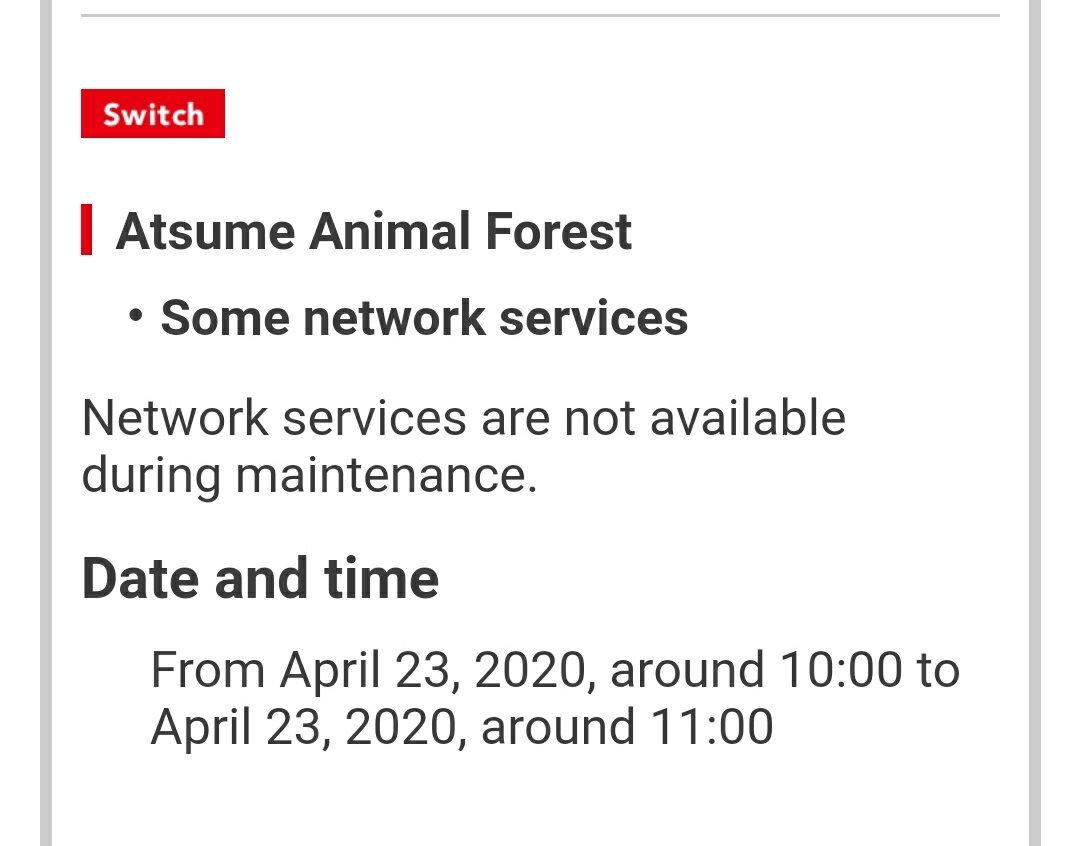 Note : We will update the patch notes, when they will go live