From the house of Epic Games, Fortnite is one highly popular online video game that most players must be aware of. The game was released in 2017, and it has grown into a fan favorite ever since. What's more notable about Fortnite is that it's available across multiple platforms, including PCs, consoles, and even mobile devices. In its long and successful journey, however, Fortnite has hit a few speed bumps due to different errors and bugs. As of late, Fortnite players are facing one particular error where they are unable to join the game due to a matchmaking error. If you've faced the Fortnite matchmaking error (#3), then consider reading this article until the end to find out how to fix the issue.
The matchmaking error (#3) is one frustrating error in Fortnite that prevents players from entering an online match. As Reddit user Objective_Fig_5463 shared, they're unable to join the online matches in Fortnite due to the matchmaking error. This is, of course, a major concern among the players, and they want to find out how they can solve this problem. If you are struggling with the same issue, don't worry; we have all the effective workarounds that can fix this issue for good.
Fortnite Matchmaking Error (#3): How to Fix?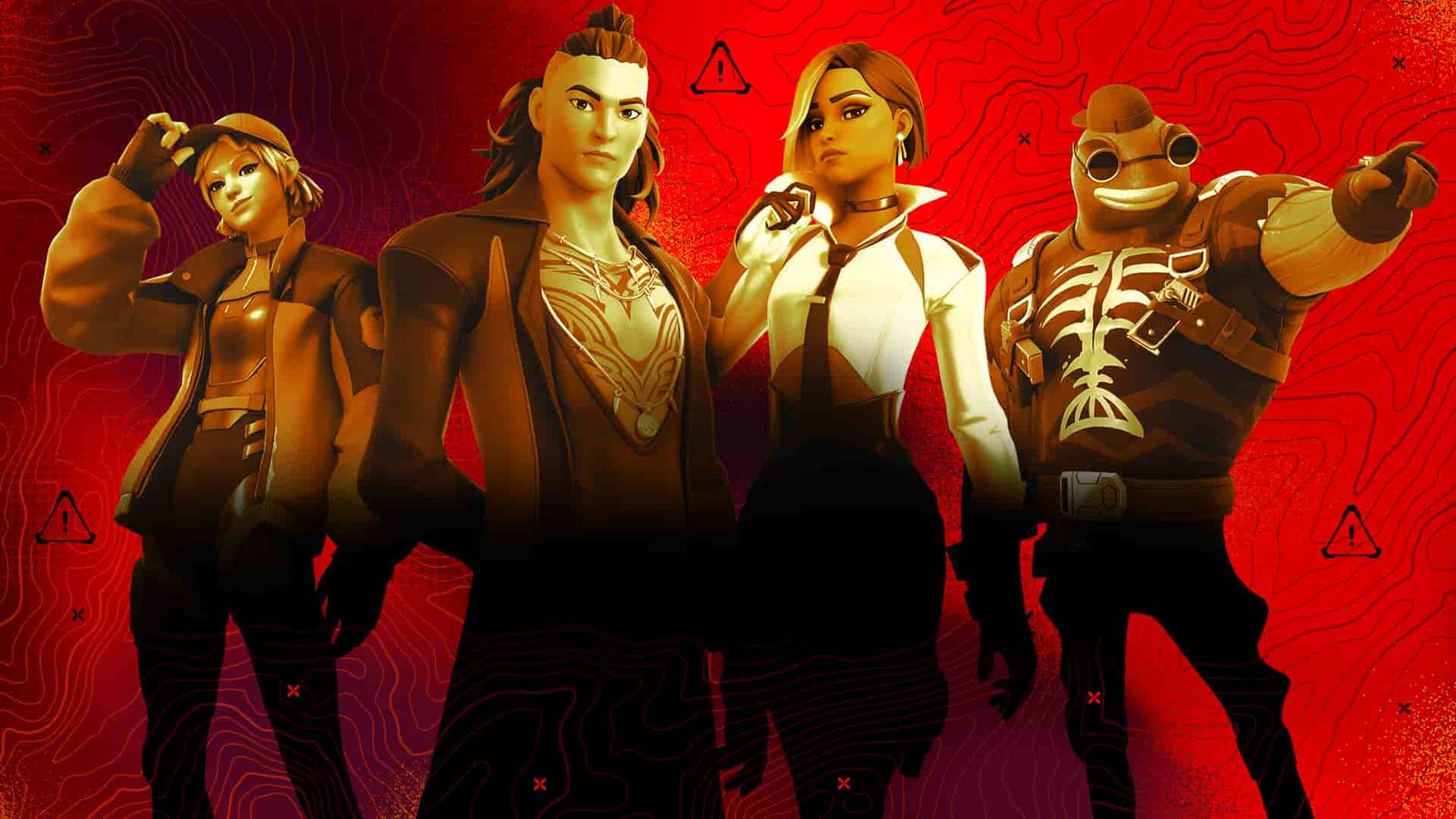 If you're unable to join online matches in Fortnite due to this error, try the following workarounds and see if they are effective in fixing this problem.
Use a wired connection
The matchmaking error in Fortnite can be triggered by a poor internet connection. To counter this, you can try using a wired connection with an Ethernet cable instead of using a wireless connection. Try this and see if the issue persists. If it does, switch to a mobile hotspot.
Restart your router
If using a wired connection doesn't work, then you can try restarting/resetting your router to see if the issue persists. Firstly, simply turn the router off for a few minutes, turn it back on, and check if you can play Fortnite. However, if that doesn't work, you may need to factory reset the device altogether. However, remember that it'll wipe out all the personalized settings, username, password, and every other detail. So be cautious if you decide to factory reset your router.
Change Matchmaking Server region
You can also try changing the matchmaking server region in Fortnite. Doing so might fix the issue; however, this can result in high ping during matches. To change the server region:
Launch Fortnite, head to the main menu, and click on the Settings icon.
Now, head to the Game tab and find the Language and Region section.
Here, you will find the Matchmaking Region option. You can set it to Auto or change it to any of the available regions:

NA-East
NA-West
Europe
Oceania
Brazil
Asia
Middle East

Once done, apply the changes and start the matchmaking process.
Change DNS (PC)
Type Control Panel on your Windows search box and open the first option.
Click on the Network & Internet option.
Locate the connection that you're using beside the Connections tab and right-click on it.
Click on Properties and select the "Internet Protocol Version 4 (TCP/IPv4)" option.
Once again, click on the option that reads "Properties" then enable the "Use the following DNS server addresses" option, and type your preferred DNS addresses. For example, if you want to use Google DNS, type in 8.8.8.8 and 8.8.4.4 and click on OK.
Go back to Fortnite, launch the game, and check if the issue persists.
Note: You can also change the DNS Settings on your console. Just make sure to set the Primary DNS to 8.8.8.8, and Secondary DNS to 8.8.4.4.
Load a game and then turn off your PC for a while
Another workaround involves resetting your router, launching Fortnite, loading a game, and then turning your PC off. Wait for a while, then restart your PC and launch the game. Apparently, this should fix the Fortnite matchmaking error (#3) for you.
Download latest updates
Well, if you haven't updated Fortnite yet, make sure you do so ASAP. Updating the game has proven to fix the matchmaking issue for a lot of players. So, consider doing the same.
Verify game files
Open Epic Games Launcher and go to the Library.
Locate Fortnite and click on the three-dot icon corresponding to the game.
From the context menu, click on Manage.
Now, select the Verify option and wait until the process completes.
Run Fortnite and see if the error still persists.
Disable VPN
If you are using VPNs during your sessions in Fortnite, make sure to disable them. VPNs can block the game's access to its servers, resulting in matchmaking issues such as this. So, consider disabling or uninstalling any VPN program you are using while playing Fortnite.
Reinstall
As a last resort, you can reinstall the game and then check if the issue persists. A fresh installation might be all you need to fix this issue in the game.
Well, these are some of the workarounds that you can try to solve the Fortnite matchmaking error (#3). Hopefully, you'll find this guide helpful in answering your queries. For more such gaming-related content, don't forget to stay tuned to DigiStatement!