Forspoken is a great game but a lot of players are having trouble while running it on Steam Deck. Naturally, these people wish to know about the best settings to get high in-game FPS while running it on a Steam Deck. This is quite important because Forspoken requires quick decision-making and has fast-paced combat. So, you will keep dying and losing if you have low FPS and stuttering. It is best to tweak some settings and get better performance. So, if you are also getting low FPS and wish to improve it and are looking for more information, then you have come to the right place.
Forspoken is an action role-playing game where you get to explore the vast lands of Athia as Frey. The story begins when you magically get transported to this mysterious land. Athia is suffering from a plague that turns normal beings into monsters and beasts. Fortunately, Frey is immune to this curse. This is where you get the responsibility of being a hero and cleansing the land of this plague. You will come across all sorts of monsters on your journey. But, your newfound magical abilities will help you everywhere. But, you can only get the true experience of the game if you get good FPS. Since the game is quite demanding, running it on a Steam Deck will require heavy optimization which is still something players haven't had from the devs. So, using a set of optimal settings can really enhance your experience in the game.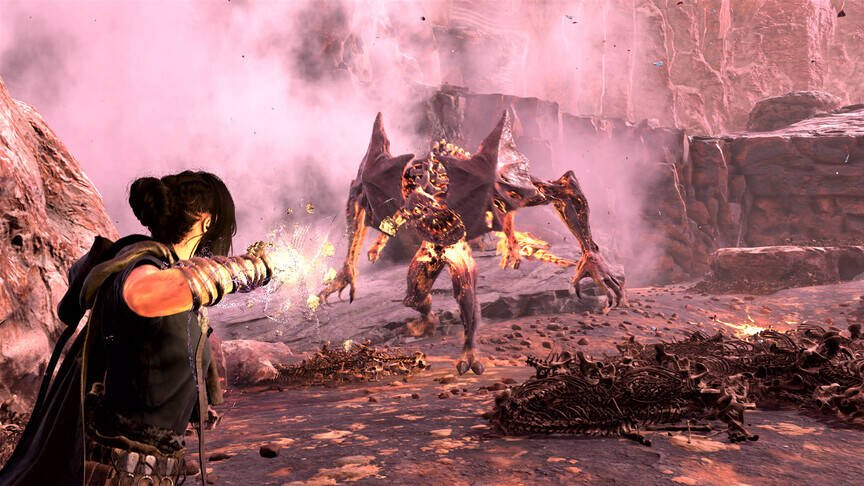 Forspoken Steam Deck: Best Settings for High FPS
As we mentioned before, you will need to tweak some settings in Forspoken to get high or decent FPS on Steam Deck. A lot of PC users have also been unable to run the game properly. The performance issues are quite glaring. So, it is natural that folks on Steam Deck will struggle to get high FPS in the game. But, you can change some of the graphical settings in order to improve the performance of Forspoken on this handheld console. We have listed all of them below for you.
1) First, make sure that Forspoken is running on Proton GE 7-47. Now, launch the game, and cap the FPS to 60.
2) Set the in-game Resolution to 720p. You can also check which resolution gives you the best performance.
3) Set the Model and Texture memory allocations to Low.
4) Now, set the FSR I to Balanced.
5) Search for the Dynamic Resolution option and turn it On.
6) Look for the VRS setting and set it to On as well.
7) It is best to set Post filters to the lowest possible settings.
8) Lower other graphical settings as well. You can set them to medium so that the game still looks good and performs well too.
So, these are some of the best settings that you can use to get high FPS in Forspoken on Steam Deck. It is possible that you might still face FPS drops here and there. This is bound to happen because the game is still quite unoptimized and is not Deck verified. So, you will only get a major performance boost once the devs fix all the issues and release an optimized Deck Verified version. Till then, you can use these settings to enjoy the game. Stay tuned to Digi Statement for more helpful guides.