If you are a gamer who loves going out of the box when it comes to action games, Forever Skies is for you. This game has already created quite some buzz even before its release, and the hype is sky-high!
It is a first-person shooter game, and you get a lot of otter elements as well! Okay, here is everything we know about the game and its early access release date –
FOREVER SKIES – WHAT IS THE GAME?
Forever Skies is a first-person action game with some survival elements as well. According to the official Steam description of the game,
Forever Skies is a first-person action survival game. Return to Earth destroyed by an ecological disaster, fly a high-tech airship, expand, rebuild and repair it. Scavenge resources to survive, face the dangers of the surface as you will hunt for viral pathogens to cure a mysterious illness.
That is not all! You will have to build and customize an airship, refurbish your scientific skills to build and operate different machines, explore and collect resources from the ruins of what is remaining of the Earth and do a lot more!
FOREVER SKIES – WHAT ARE THE FEATURES?
There are quite a lot of amazing features that you will find in the game Forever Skies, but here are some major ones that you should have a look at –
The game allows you to become a craftsman and design your own airship. You get to customize it as well. Keep in mind that this airship will be helpful in your exploration voyage, so you have to try and make it as good and unique as possible.
Besides being an awesome action game, this is a survival flick as well. So you will have to use your skills to survive in the mysterious left-over of the Earth. You have to discover new tools, scan them, reverse engineer them, collect food and resources and do a lot more – for survival!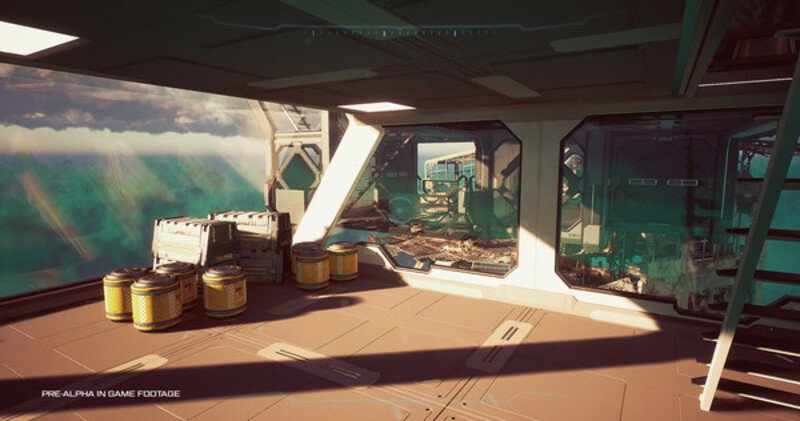 Exploration is another main component of the game. You will have to do a lot of it, starting from the ruins to the drifting debris caused by something you don't know. Your goal? To find out what happened to our planet (in the game!) and discover the secrets of the past.
The Earth is actually devastated by a global ecological disaster. In the action part, you have to face off against the evolved flora and fauna while hunting for the viral pathogens to cure this mysterious illness. The toxic dust in the air has raised the stakes further!
FOREVER SKIES – RELEASE DATE, EARLY ACCESS, AND PLATFORMS
This amazing game is developed and published by a game developing company known as Far From Home. So when are we going to get the game? Well, the exact release date of the game is still unknown, but we know that it is going to release somewhere this year, i.e. 2022. What about the Early Access then? Well, the game will release in Early Access. And that is going to happen this year. We are talking about the PC version right now.
As per reports, we will have the early access game for PC on Steam first, and the console version will come later on. Talking about this, what platforms will the game be available on? Forever Skies has been planned to release on PlayStation 5, Xbox Series, and PC. So everyone will get to play this beautiful title once it is released.
This was everything about the game Forever Skies and its early access release date. Follow Digi Statement for more updates on the game!