Football Manager is the recently released football-management simulation video game developed by Sports Interactive and published by Sega and Smith Cst. This game deals every aspect in the game of Football that is related to a Manager. Just like any Football Manager, this game lets you take the full control of how your team will be performing in a match. For those who do not know much about the role of a Football Manager, it is far more than setting up the formation of a team. As more and more are trying FM 22 on PC, they are facing the freezing and Black Screen Issue. If you are also one of the players who are encountering this error, then continue reading this article to know how you can fix it.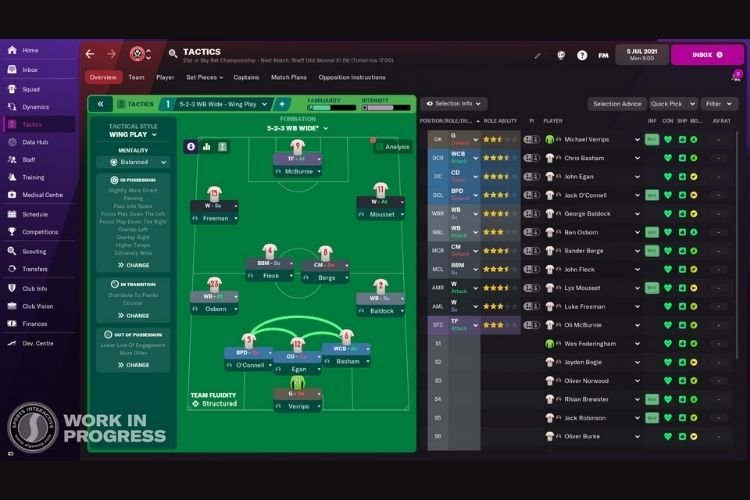 Fix: FM 22 Freezing and Black Screen issue
The Freezing and Black Screen Issue can be fixed easily by following multiple methods. You can try each one of these fixes and try relaunching the game again to see whether the error is fixed or not.
Run the game as an administrator: Go to the game file location where FM 22 is installed. Right-click on FM.exe and select, Run as administrator. For your reference, you will find the game file location here by default:

Steam: C:\Program Files (x86)\Steam\steamapps\common\Football Manager 2022
Epic Games: C:\Program Files\Epic Games\FootballManager2022

Turn off in-game overlay (for Nvidia graphics card users):  If you are using GeForce Experience, make sure to turn its in-game overlay off. To turn it off, Go to Settings > Under the General Settings, toggle the Share option to Off.

Launch the game in maximum borderless windowed mode: If you are unable to find any solutions of this game till now, you must try opening the game in the maximum borderless windowed mode from Steam. To do this, follow these steps:

Open Steam
Go to your Games Library
Select Football Manager 2022, right-click on it and select Properties.
Under General Settings, find the option saying "Set Launch Options".
In the space given ahead of this option, type "–no_exclusive_fullscreen"
Once done, click on Ok and launch FM22 again through Steam after closing the Window.

If nothing of the above-mentioned methods helped you, you must delete the game cache from Steam and also verify integrity of game files.
So, that was all about fixing the FM 22 Freezing and Black screen issue. If you found this article helpful, share it with your friends.