Football Manager is the recently released football management simulation game developed by Sports Interactive and published by SEGA. As the title of the game implements, this game lets you experience the role of a Football Manager of a club. You can choose any club you want from a total of 123 leading football leagues and deliver the performance up to the expectations of the fans. As more and more players are trying FM 22, they are giving very positive reviews on the game. But sadly, there are some players who are facing an issue where they are unable to click any buttons while playing FM 22. If you are also facing the FM 22 buttons not working issue, then continue reading this article to know how you can fix this issue.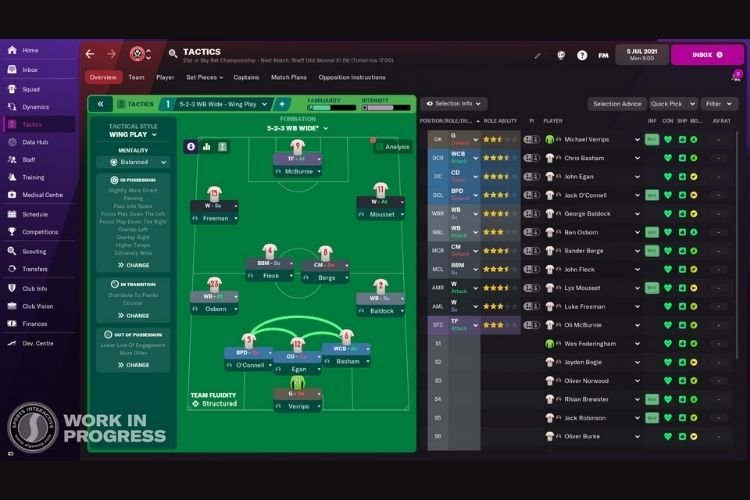 Fix: FM 22 Buttons not working issue
There is no point in playing a PC game when the keyboard keys are not working properly. You must note that this article is not for the players who were getting troubled with this issue due to hardware reasons. In this article, we will be focusing on the fix that will help those players whose keyboard is working perfectly fine. Here are some methods that will help you fix this issue:
Check the zoom settings

: If the Display Settings have been configured to either high or low zoom, then there is a possibility that you might face this issue. Along with it, you will also experience that the game is looking in an unusual way. To solve this issue, go to your display preferences and set the game resolution that matches that of your Monitor.

Select the Right Screen Resolution

: In the Display Settings of Windows, make sure that the resolution that is recommended is selected here. To get to the Display Settings, simply right-click on the desktop and select 

Display Settings.

Delete Game Cache

: To delete the game cache folder, you must head to the game file location. By default, the game file location is 

C:\Program Files (x86)\Steam\steamapps\common\Football Manager 2022 

for Steam and 

C:\Program Files\Epic Games\FootballManager2022 

for Epic Games Store. In this folder, find the Cache or Preferences folder and delete it.

Verify Integrity of Game Files

: This method solves most of the issues in most of the games. By verifying the integrity of game files, Steam/Epic deletes and reinstalls all the corrupted files or the missing files. To verify the integrity of game files, go to Steam > Library > FM 22 > Properties > Local Files > Verify Integrity of Game Files. If you are using Epic Games Launcher, go to Epic > Library > FM 22 > Verify

Open the game in Windowed Mode

: If nothing helps, try launching the game in Windowed Mode. 
So, this was all about fixing the FM 22 Buttons not working issue. If you found this article helpful, share it with your friends.