If you are a casual football fan, EA Sports FC 24 will probably satisfy your thirst for the game. But if you are into the managerial aspects of the club, Football Manager is a game series you should definitely look into. Especially now that the latest title in the series, Football Manager 2024, has been released. Now, since you are reading this article, it is clear that you are aware of the game and, in fact, worried about your players getting injured. Obviously, a few occasional injuries are understandable, but if your players are picking up injuries after every training season, there must be something going wrong, right? Well, continue reading to learn more.
Speaking of players picking up injuries, it can impact players across different positions and roles in your squad. Whether it's your star forward, crucial midfielder, or reliable defender, no player is immune to the injury woes that plague your team. The unpredictability of injuries can make it challenging to maintain a consistent lineup, affecting your tactical plans and gameplay experience. So, is there a way to avoid these injuries or at least decrease their frequency? Of course, there is.
Football Manager 2024 (FM 24): How to reduce Injuries?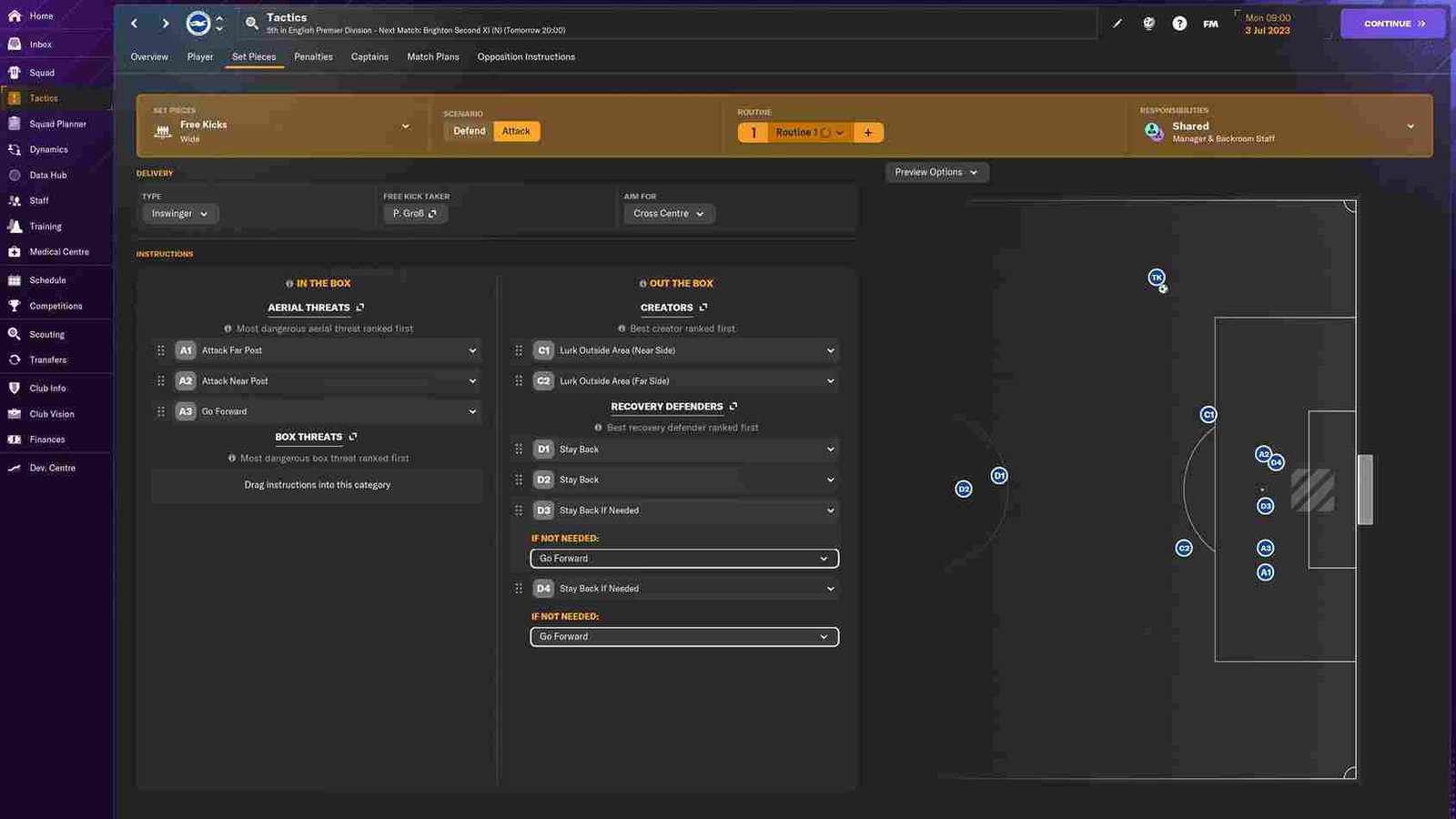 Now, players have been discussing this issue on various online platforms. What we have done is cherry-pick the best strategies that are worth a shot. By implementing the strategies mentioned below, you can minimize the risk of injuries and ensure that your key players stay fit and ready to perform at their best, regardless of their positions on the field.
Manage Training Schedule
One essential aspect is managing your training schedule. Keep the workload down and ensure that individual players who are injury-prone receive adequate rest. Monitor their risk of injury and reduce their match minutes or training intensity when necessary.
Rotate Players
In games where you're comfortably leading, consider rotating your players. Lower the tempo, reduce pressing, and focus on preserving your players' energy. Make strategic substitutions to protect your squad from overexertion.
Have a Larger Squad
Now, you can only rotate your squad efficiently if you have enough members/players. A large squad will ensure that there is some depth and room for different strategies. But perhaps, the most important advantage of a larger squad is that it allows you to rotate players more effectively and avoid overburdening them with too many matches. This way, you will be able to keep the players you want match fit!
Individual Rest
What you do off the pitch is even more important in FM 24. So, after you are done with the training session, on the training screen, make frequent use of the 'Rest' option. Adjust your policies to give your players a break when needed, particularly during intense parts of the season. Resting players after matches can help, but don't overdo it to avoid making the game too easy.
Upgrade Staff
After ensuring that your players are relaxed from overloaded fixtures, it is time to invest in a better team of physiotherapists, club doctors, and sports scientists. Their expertise can contribute to reducing injuries. The higher their stats, the better they can assist your squad.
Match Management
Remember, this is Football Manager, not EA Sports FC. What we mean by that is that you will have to start approaching matches as managers would in real life. Making your players play intensively when the opposing team is not up to the competition can surely lead to your team racking up goals, but it also opens up a window for injuries. So, in matches where you're leading comfortably, reduce the tempo. You can also waste time and play the good old "Park the Bus" tactics or bait the team for set pieces to conserve your players' energy.
Physical Training and Doctor's Page
Be cautious with physical training schedules. Use them primarily in pre-season and for players returning from injury but not yet match-fit. Coaches and assistants sometimes push players to their limits, so manually adjusting schedules can be beneficial. Also, make sure to pay a visit to the Doctor's page frequently and always before a match to get a report on the players' health. If some are prone to injury, exclude them from the lineup for some games and training sessions to let them recover fully.
Mod
This would be considered cheating and would break the very philosophy of the game. Again, we here at Digistatement do not endorse cheating, but if you simply do not want the hassle of injuries, you can download the No Injuries mod and place the downloaded .fmf file in the Documents > Sports Interactive > Football Manager 2024 > Editor Data directory. You can download and learn more about the mod here.
And with those strategies, you should surely be able to minimize the frequency of injuries in FM 24. Anyway, we hope this article was helpful. For more reads like this, don't forget to visit DigiStatement regularly. Read more: For the King 2 (II): How to unlock the Pathfinder Class