FIFA mobile is one of the best soccer mobile games that is currently available on the market. The mobile version of the game has further popularised the FIFA franchise. The game is available on both the Android & iOS devices.
FIFA Mobile fans can rejoice as new content update based on the Team of the Season So far is currently rolling out. Speaking of TOTSSF, it is one of the most anticipated events of the year, where players can earn top players & they can take their team to the next level.
TOTSSF event will run from May 7 & will stay live until June 18. It also features 8 Weekly Coin Packs, the give 9 Team Energy for 125,000 coins. You can the complete features of the TOTSSF update down below.
Ads: 3 ads daily giving 3 Team Energy per ad
Coin Packs: 8 Weekly Coin Packs that give 9 Team Energy for 125,000 coins
Energy: Team Energy refreshes 1 per hour with a max of 15 Team Energy
Event Duration: May 7th – June 18th (42 Days)
Basic Event Flow:
Play Skills Games, VS Attack, and H2H Matches to earn TOTSSF Points.
Use TOTSSF Points to earn TOTSSF Players, Coins, Skills Boosts, Training XP and much more.
Earn Reserve Tokens from the League Chapters and spend them to earn TOTSSF Reserve Players.
UTOTSSF Points are earned from Starters along the League Paths. You can also earn Bonus UTOTSSF Points by completing all of the Matches in the Special League Chapters
Main Section
Use Team Energy to play Skill Games, VSA Matches and H2H Matches for TOTSSF Points.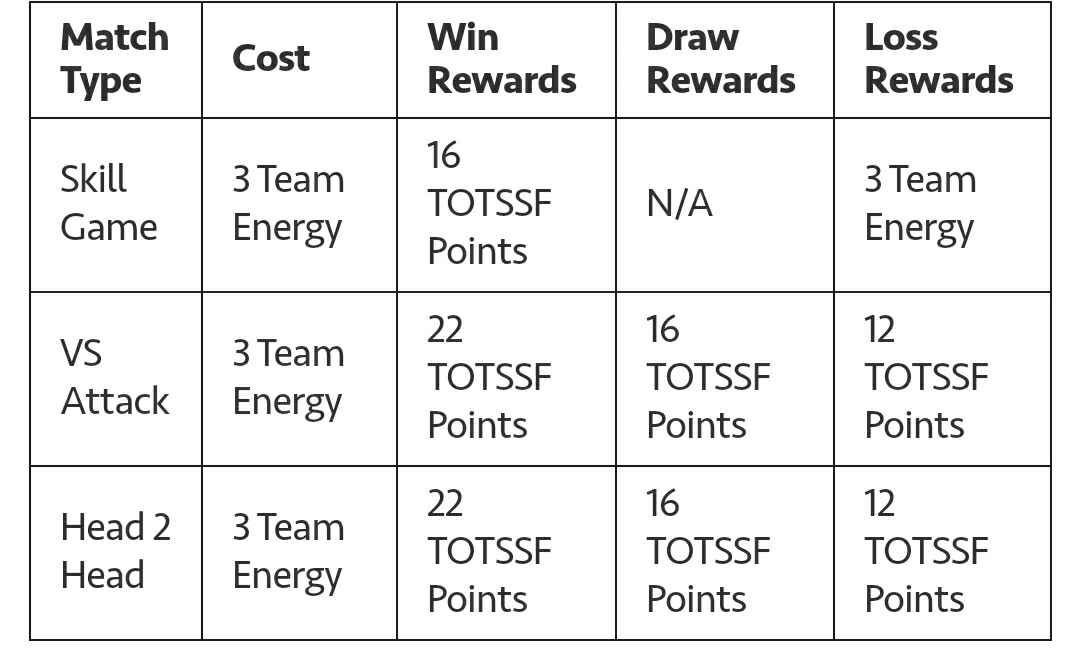 You can also acquire additional TOTSSF Points by acquiring a set threshold every week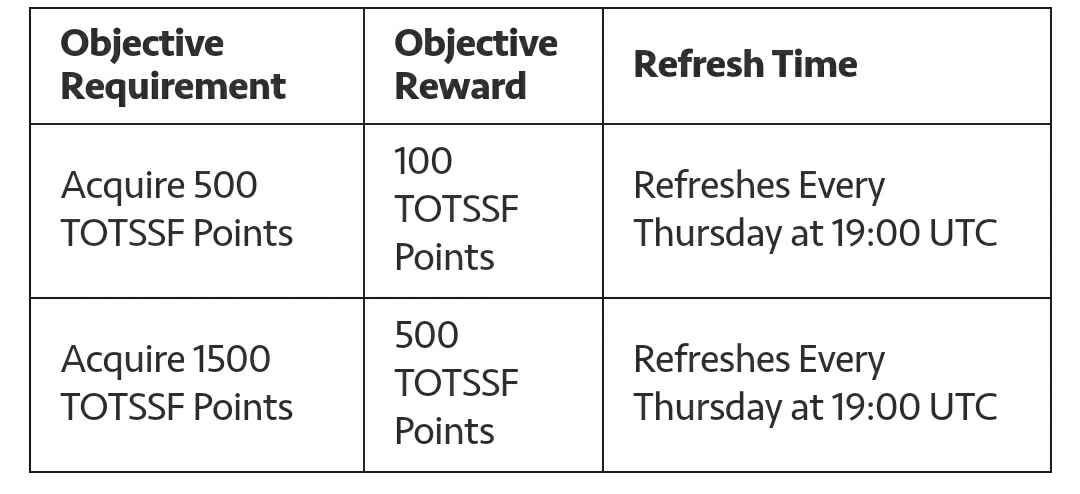 As an optional bonus, play 2 daily matches to earn some extra players and skill boosts – with the possibility of Global TOTSSF Players. Global TOTSSF Players are some of the best players in their respective leagues from all over the world!
SBC
There is a new SBC available every week during TOTSSF! Exchange TOTSSF and other Players for 50 Common and 30 Rare Rank Shards.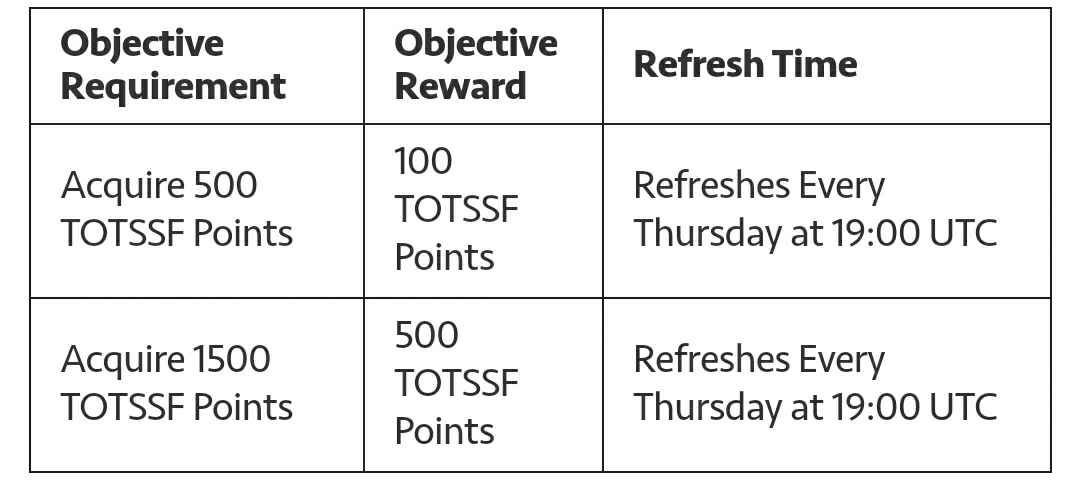 TOTSSF League Releases
Every Thursday will include new TOTSSF Leagues released with one or more Global Leagues. Ultimate TOTSSF will include some of the highest rated players seen in FIFA Mobile, starting June 11th. Exciting rewards await!
League Specials
With each weekly release every Thursday during TOTSSF, there will also be the addition of League Specials! Play matches against teams from the TOTSSF League of the week to earn Global League TOTSSF Players, League Logos, Hazard Keys and other rewards. Each League Special only lasts 1 week – make sure to finish them in time! Complete every Special Chapter to earn Bonus UTOTSSF Points.
TOTSSF Starters
Redeem your hard-earned TOTSSF Points along the Weekly TOTSSF Path for Coins, Skills Boosts, Training XP, Rank Shards, and TOTSSF Players. Additional milestones, like claiming multiple TOTSSF Starters, can reward you with UTOTSSF Players or even a 103 OVR Prime Icon!
TOTSSF Reserves
Use your Reserve Tokens on Reserve Offers for each League to acquire TOTSSF Reserve Players from that League. Each Reserve TOTSSF Players can be acquired once and then replaced with Coins or Skill Boosts. After getting 8 rewards from Reserve Offers within a single League, you will get a guaranteed new TOTSSF Reserve Player! New Reserve rewards will be added weekly along with the TOTSSF League releases every Thursday.
Ultimate TOTSSF
Spend UTOTSSF Points on Starters and Reserves in Ultimate TOTSSF. Starters will cost 100+ UTOTSSF Points. Reserves will cost 60+ UTOTSSF Points. UTOTSSF Players and their OVRs will be revealed when UTOTSSF launches on June 11th, 19:00 UTC. Also, play through all the Special Chapters to earn more UTOTSSF Points. And finally, claim 5 UTOTSSF Starters to unlock the UTOTSSF Prime Icon!