FIFA 23 is praised by many reputed gaming outlets and players for its phenomenal graphics and next-gen gameplay. Compared to previous FIFA titles, it is powered with Hypermotion 2 tech that features robust detail and movements identical to real-life football players. However, like most EA titles, FIFA 23 gets the short end of the stick as bugs and glitches ruin the game. There are several errors in the game that we have shared workarounds on that you can check on our website. The new Seven League Boots SBC in FIFA 23 is one of the challenges that many can't complete due to a glitch and is making everyone mad. Is there a fix? Continue reading the article to know about the game and how to fix the Seven League Boots SBC error.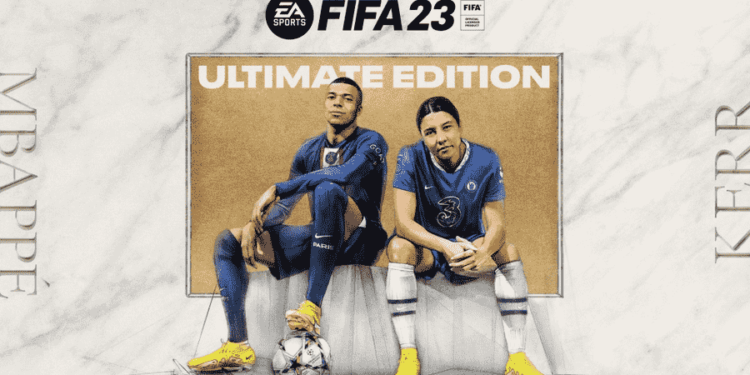 Details about the error
Among all of the challenges that you can do in the Web App of FIFA 23, the Seven League Boots also has a few requirements that you need to fulfill. This challenge needs 18 team chemistry to complete which is simple. However, it also states that you need exactly 1 chemistry on each player which is wrong since there are 11 players in a team, and getting 18 team chemistry with 1 chemistry per player is impossible.
Many bashed the lack of quality control of EA as it effectively hinders progression and you can't do much about it. What's sad about all of this is that you can't get the coins back after spending them on the challenge. It is unknown when the bug will be fixed in the latest update. Now about the topic, is there a fix for SBC Seven League Boots in FIFA 23? See the next section below to know more.
Is there a fix for SBC Seven League Boots error in FIFA 23?
We know how slow EA is when it comes to addressing the bugs in their game. Surprisingly players have reported that the bug is fixed. After looking into the glitches on the Web App of FIFA 23, and unlike their previous behavior, the devs have certainly fixed the Seven League Boots SBC Bug, at least for most players. Now as long as you have a minimum of 1 chemistry per player(can be 1, 2, or 3), and unlike previously, it'll let you submit challenges now. You can see the video below that demonstrates that the challenge can be submitted now. However, the error is still persistent on the Web App as per many players.
This concludes the article on FIFA 23 SBC Seven League Boots error. We hope that you enjoyed reading this article. Stay tuned for more updates about FIFA 23, guides, and more at Digistatement.