If you're here, then you know just how much of a dumpster fire the PC port of FIFA 23 is right now. Well, after the game was released, it has since received mostly negative reviews for poor quality control and many bugs. There has never been that much hate for games since Cyberpunk 2077 first launched and despite that, it allowed players to play, something that FIFA 23 doesn't. From the anticheat program that refuses to let players launch the game to random crashes, the game not launching, and other bugs, many are frustrated after paying the full price of FIFA 23 only to be greeted with such annoying issues. If you're looking for a credible guide that solves most of the issues in the game, then you've come to the right place. Continue reading the article to know how to fix FIFA 23 crashing on startup, not launching, and other issues on PC.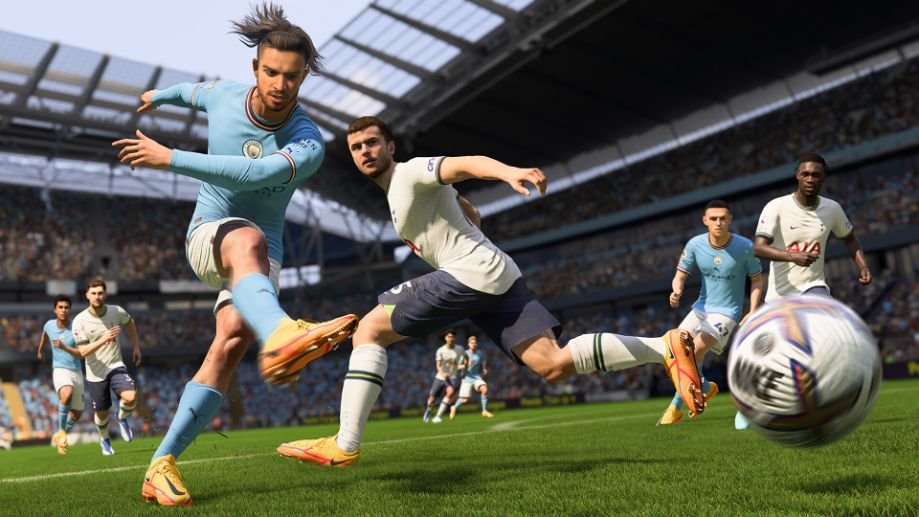 FIFA 23 Crashing on Startup and Not Launching on PC issues: How to fix it?
FIFA 23 is currently in a broken state where players can't help but bite their fingernails as they encounter several game-breaking bugs. Luckily some players derived a few workarounds that solved most of the issues in the game including Crashing on Startup and Not Launching on PC issues that we'll be sharing in this article. Without further ado, let's get into how you can fix the issues of FIFA 23 below.
Install the latest Windows updates
1) Right-click on the start menu icon and then click on "Settings".
2) Tap on "Updates and Security" and then click on the "Check for Updates" button and if there are the latest updates available, install them.
3) Also try to install optional Windows updates.
4) Restart the PC and launch the game to see if you're experiencing the same issue.
Update GPU drivers
Having the latest drivers of graphics cards can help in fixing most of the performance, freezing, and not starting issues of FIFA 23. Follow the steps to update the graphics card drivers.
1) Right-click on the start menu icon and click on "Device Manager".
2) Click on "Display Adapters" and double-click on your graphics card.
3) Select the "Search Automatically for updated driver software" option.
4) After that, click on "Update Driver".
5) You can also visit the official website of your graphics card manufacturer and download drivers from there manually.
Choose a different power plan
1) Right-click on the start menu and click on "Power Options"
2) Click on the additional power setting and click on the "High Performance" power plan.
3) Save it and close the Window and run FIFA 23.
Turn off game mode
1) In the Windows Settings menu, click on "Gaming" and click on "Game mode" on the left side tab.
2) Turn off the game mode and try running FIFA 23 and see if the issues are fixed.
Close all background apps
Another thing that you can do to make sure FIFA 23 is running without any issues is to close unwanted applications. They consume a lot of resources on your PC and the game being unable to access the required resources can cause issues.
Unplug everything else
If you have connected additional devices to your PC, try unplugging all of them except the keyboard and mouse. After that, try launching FIFA 23 and see if you're able to play it.
Run FIFA 23 as an administrator
Apparently, FIFA 23 has issues while running on PC if it doesn't have the required permissions. It can be fixed by starting it in Administrator mode. Right-click on the game's icon and click on "Run as Administrator".
Install Visual C++ redistributable
Installing Visual C++ files can fix a lot of issues if you're unable to launch the game and if FIFA 23 is crashing on startup. Head to the directory where you've installed FIFA 23 and open the VC folder. In it, open the first folder and then head to the redist folder and double-click on the vcredist_x64 file. Select the repair option and repeat these steps for every folder inside the VC folder.
Repair the game
If you've tried every fix above and didn't have luck running the game, the best thing that you can do is to verify the integrity of game files or repair it. If even it didn't help in your case, then your last option is to reinstall the game.
We hope that you enjoyed reading this article. Stay tuned for more updates about FIFA 23, guides, news, and more at Digistatement.