FIFA 22 is hands down the best FIFA game we have played to date. EA Sports promised to make this version the greatest of all time, and they have kept their promise.
The game has some seriously amazing features to look out for and we are enjoying them. FIFA 22 has some new additions when it comes to features and mechanics, and there are the old ones from the previous versions as well.
One such feature which is a continuation of the previous ones is the kit feature. For those who do not know what kits are, these are the stuff that your in-game player wears while playing a match.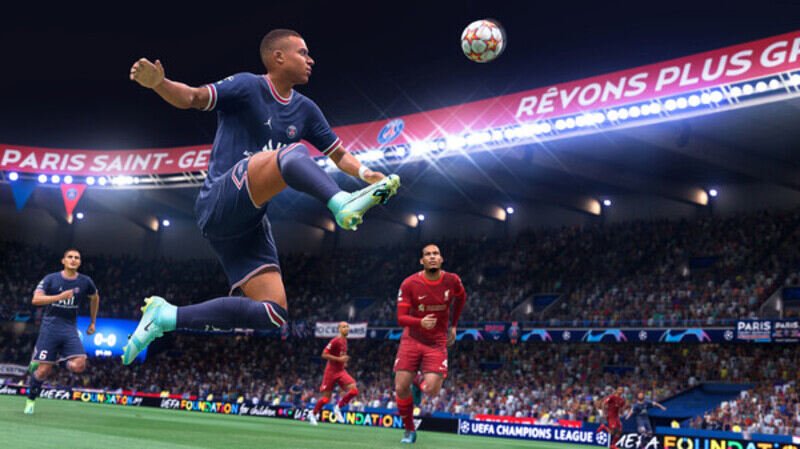 While a kit largely refers to the jersey your player will be wearing, it also shows off the socks and the cleats as well! We all know that FIFA 22 has quite a lot of clubs this time from different leagues all around the world, including the first time included Indian Super League!
This means that we will have a lot of kit options to choose from, but everything can't be bought at once. You have to get the kits from seasonal events, marketplace, by winning leagues and championships, or you can buy them and a lot more.
When you have collected a lot of kits, you can be a really happy man! Are you wondering how to change the kits whenever you want them to? Well, that is quite an easy job. Here is a step-by-step guide on how you can change your kits in FIFA FUT mode –
First of all, open the FIFA Ultimate Team mode in the game.
From the variety of options available, click on Club and flick over twice to go to the Club section.
From the options available down below, go over to the Stadium option.
You will get another Club option here as well. Click on it and you will enter the customization section.
In the Customization menu, you will see various options like badge, home kit, away kit, etc. From there, choose the home kit option and set the kit you like the most!
This was how you can change the home kit in the FUT mode in FIFA 22. To make things more interesting for you, here are five of the best kits you would want in your inventory in FIFA 22 –
AJAX THIRD KIT –
Ajax third kit is the first one on our list. The first best thing about the jersey is how beautifully they have blended the black and red colours. Leave the colours, you will see that the kit has Bob Marley these as well! What is best than this now?
MANCHESTER UNITED AWAY KIT –
This is no regular ManU kit. This kit has taken its inspiration from the 1990-92 shirt and is now the unique 'snowflake' jersey. Taking its inspiration from history, you can create history as well since Cristiano Ronaldo is a part of ManU now!
BARCELONA AWAY KIT
The Barca home kit has everything to be excited about, but the away kit is not too much behind as well. With its unique color, the Barca away kit has re-established simplicity with no fancy designs included! Aim for it!
KAIZER CHIEFS AWAY KIT
Kaizer Chiefs is one of the most iconic names this time in FIFA, and they have come up with quite an amazing kit as well. The black colored jersey with the combination of orange faulty lines cracking across can be the flashy jersey you need for your team!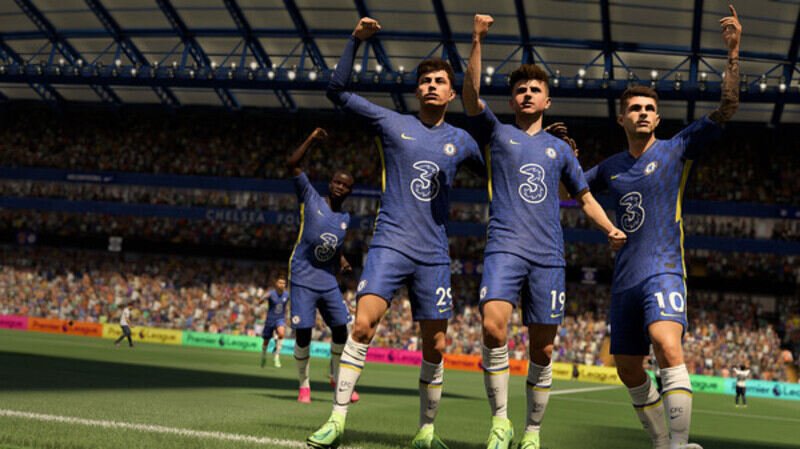 VFL BOCHUM HOME KIT
If you are a fan of German football, you can consider having the VFL Bochum home kit in your inventory. VFL has taken us back to the 80s with their jersey with that blue and white design. According to them, their shirt this season combines 'tradition with a modern design'!
Follow Digi Statement for more such guides.