Farming Simulator 22 is one of those games that support in-game mods. And not only the in-game mods, but you can also download and install the mods from various websites and use them in the game!
Yes, it is possible to download mods from other websites and activate them in the game Farming Simulator 22. But it is possible only for PC users and console players can't do that.
Here is a detailed step-by-step guide on how you can install the mods that are not present in the mod hub of the game –
First of all, find a website that has Farming Simulator 22 mods, for example, KingMods. Now while using and choosing a website, keep in mind that you have to download the mods from the safe websites only. There are a lot of safe ones out there, and there are these sketchy ones as well. So be careful not to end up downloading some virus content for your PC! The simplest way to search for a website is by going to Google and typing Farming Simulator 22 mods. And you will have various websites in front of you, including the official in-game mod hub.
Once you are on the website, search for the Farming Simulator 22 mods in there. Now, a lot of websites will allow you to filter and sort your search, like the new mods, the most downloaded ones, the most recommended mods and so on.
After looking at all the available mods, click on the one you find the best and want to download.
Once you have done that, click on download wherever it says so. Some websites may take you to an inverse screen and a lot of them will contain ads. So if you are on such a website, be sure to download the right stuff! Your file will be downloaded.
Once the download part is complete, go to the folder where your downloads are saved. For example, the My Downloads folder is the most common one. In there, search for the mod you just downloaded.
Once you have found the mod, right-click on it and select cut. It should be present as a zip file and should be cut as it is.
Next, go to My Documents. In there, choose My Games and then click on Farming Simulator 22.
Next, go to the mods folder and open it. Paste the zip file of the mod you just cut right there.
You are done right now. Next, go and open the game Farming Simulator 22. Go to the Downloadable Content section and then move to the Installed Mods section. You will find your newly installed mod right there. You can uninstall the mod from there, but can't reinstall it!
To activate the mod, go to a game, start it, go to the Mods/DLC section and activate the mod! That is it!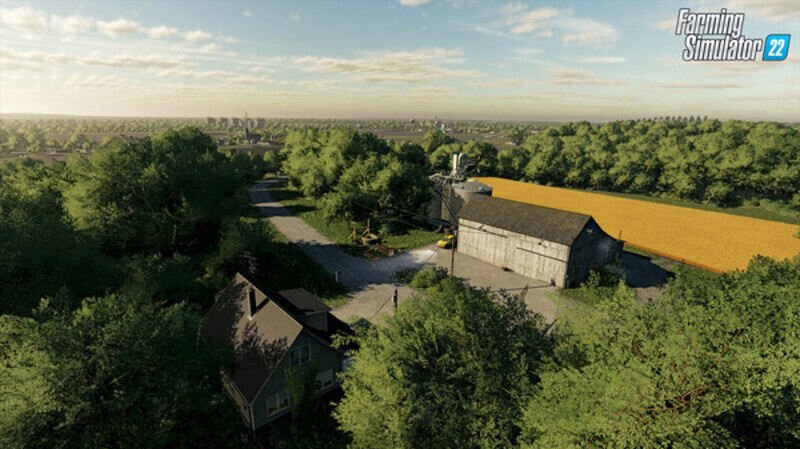 This was everything you need to know about how you can install the mods that are not present in the in-game mod hub and activate them! Follow Digi Statement for more tips, tricks, and guides like these.