As we all know, apart from agriculture, other things like Animal Husbandry and Forestry are also a part of Farming Simulator 22. As we all know, poultry farming is one of the types of Animal Husbandry, in this article, we will be discussing everything you need to know about chickens in Farming Simulator 22. This guide will help you get chickens, feed them, and also help you with their eggs.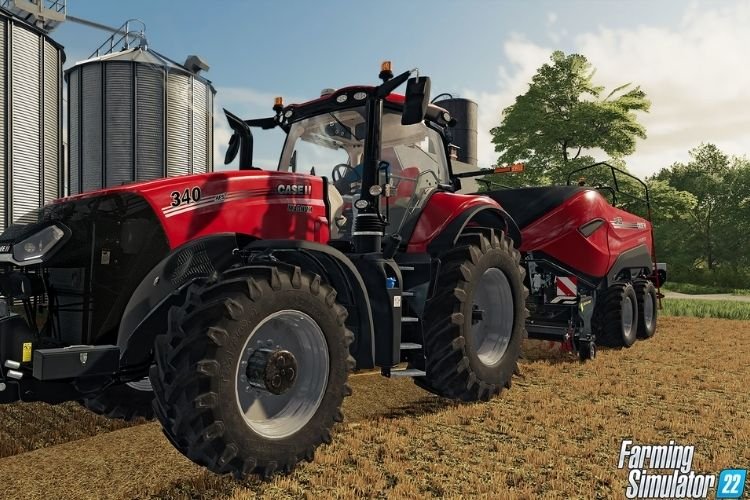 Farming Simulator 22 Chickens Guide
First things first, if you will look at the map of Farming Simulator 22, you will not see any places on the map where you can find chicken. So, you will have to purchase the place where you will be keeping your Chickens. But, even before purchasing the place, you have to make sure that you have got enough land. After confirming it, head to the main menu and select the options mentioned in this path: Shop > Others > Construction > Animals > Chickens. Here, you will notice two options, Chicken Pastures and Chicken Coop. Purchase the one that is within your budget and place it on your land.
How to get chickens?
Now that you have got the place to keep the chickens, you need some chickens to fill that place. To buy the chickens, walk towards the "paw" icon near your Chicken Pastures or Chicken Coop and open Animal Dialog by pressing the appropriate key. Here, you will see three types of chickens that you can buy. It is recommended that you must buy at least two chickens as they will reproduce more chickens.
How to feed chickens and get eggs?
After getting chickens on your farm, the next important thing to focus on is feeding them. You'll need wheat, barley, or sorghum to feed your chickens. If you are not rowing them on your field, then you can also purchase these grains from the shop. To purchase them, follow this path:
Shop/Menu > Objects > BigBags > Wheat (shows "Chicken Feed" written on the packet)
After purchasing them, fill them in your trailer by pressing the appropriate key, and get back to your Chicken Pasture or Chickens Coop, and finally unload the trailer after driving it to the "trailer icon" present in front of your Chicken Pasture or Chickens Coop. If you are growing these grains on your own, just do the same after loading them onto your trailer. You can keep a track of food present in your Chicken Pasture or Chicken Coop from the Animals section in the menu. This section will also represent the number of eggs that are ready to get sold or be used.
The eggs that are ready to get used will automatically emerge on a pallet outside your Chicken Coop or Chicken Pasture. Now there are two things that you can do with it, sell them or use them in one of your production chains.
How to sell eggs?
To sell your eggs, go to the menu and select the Prices section. In the list of all the products, search "Eggs" and select it to see the places where you can sell them. Select the place where you want to sell the eggs to start the navigation. Place the eggs on your vehicle by just holding them with your hand and head to the navigated place to sell them.
How to use eggs in production chains?
The best way to use eggs in the production chains is to use them at your Bakery so that it gets used in making cakes. But for that, you need to be an owner of a bakery first. Search for a Bakery on the map and purchase it. After purchasing it, you can simply drive into the trailer icon and the eggs will start unloading automatically.
Note: Since the bakery is also a place to sell the eggs, after purchasing one, you won't be able to sell eggs to it any longer.
So, this was all about the chickens in Farming Simulator 22. If you found this article helpful, share it with your friends.