Phoenix Labs, the developers of Dauntless, are here with their second project, Fae Farm. With this new game, the developers are entering a different genre: farm simulation. But that's just the surface, as Fae Farm offers so much more. Following Palia, this is another great life sim game with dynamic and versatile gameplay. Being a farm sim, it of course allows you to manage and grow your farm, but there's more. You can interact with the inhabitants of the island of Azoria, pet unique fantasy animals, hunt and catch fish, and prepare different food recipes too. Fae Farm prompts players to complete these tasks as part of different quests. One such quest in Fae Farm is the "A Watery Wonder" quest, which will require players to cook steamed fish, among other dishes. If you don't know how to cook steamed fish in Fae Farm, keep reading this article to find out.
Fae Farm was released on September 8, 2023, and it has received a warm welcome. Of course, winning over the fans after the success of Palia was a mountain to climb, but Fae Farm has managed to build a name for itself. All this success is owed to the different quests that allow the players to enjoy the game in a dynamic way. The "A Watery Wonder" quest makes the players complete a series of tasks, of which cooking steamed fish is one. So, without further ado, let's find out how to prepare it in the game.
How to Cook Steamed Fish in Fae Farm?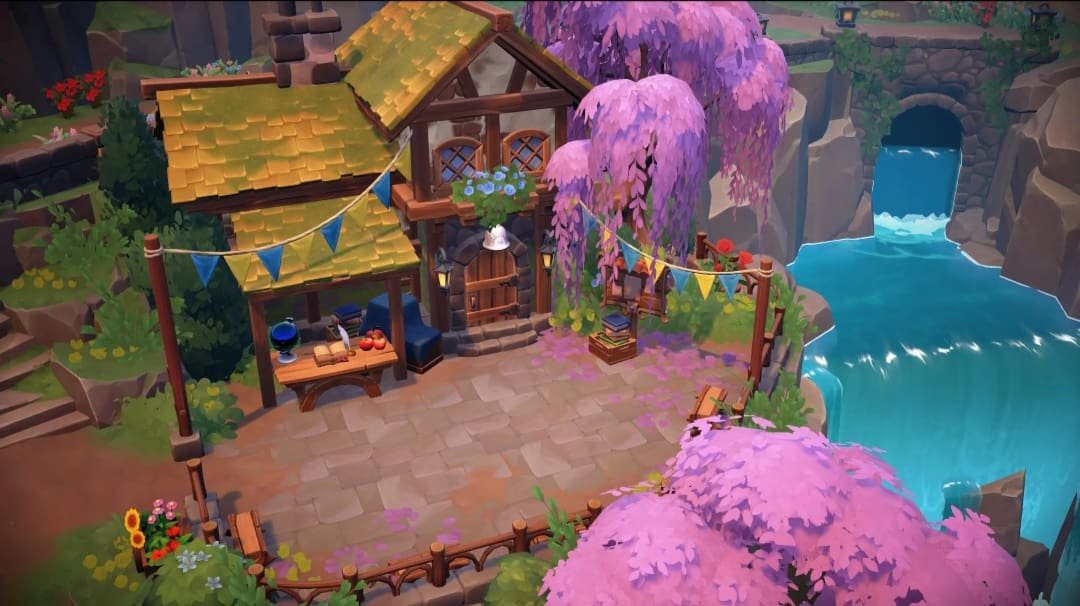 Cooking steamed fish is perhaps one of the toughest tasks, but doable. You'll need to have the correct ingredients and the correct crafting/cooking stations for this dish. So let's take a look at the crafting stations that you'll need to prepare the steamed fish first.
Crafting stations required to cook steamed fish
You will need two different crafting platforms for preparing this particular dish in Fae Farm. One is the Cooking Hearth, and the other is the Food Prep Table. You can craft the Cooking Hearth using 2x Copper Ingots, 3x Clay Bricks, 3x Stone Bricks, and 2x Beech Lumber. Meanwhile, the Food Prep Table can be crafted using 1x Copper Ingot, 2x Stone Bricks, 1x Beech Lumber, and 1x Oak Lumber. Once you have unlocked both of these crafting stations, you'll need to focus on gathering the essential ingredients that you'll need for cooking the dish.
Materials needed to cook steamed fish
In order to prepare steamed fish in Fae Farm, you'll need any type of fish and Fresh Greens. You can catch fish from the various fishing spots in-game, and you can get Fresh Greens by acquiring Arugula from different parts of the island. Once you have the items, you can use the Food Prep Table to make fish fillets from the fish. The number of fillets you get will depend on the size of the fish. Now, you need to craft Fresh Greens using Arugula. 2x Fresh Greens can be crafted from 1x Arugula. So now you have all the ingredients for making steamed fish. Take all these items to the Cooking Hearth and you will be able to craft this dish. You can make 1x Steamed Fish using 1x Fish Fillet and 2x Fresh Greens. If you didn't already know, consuming the Steamed Fish dish will restore 50 energy.
Well, this is all that you need to know about preparing the steamed fish dish in Fae Farm. Hopefully, your journey towards completing the "A Watery Wonder" quest has been made easier by this guide. And for more such gaming-related content, keep visiting DigiStatement!