Fae Farm is the latest title from Dauntless creator, Phoenix Labs. Officially released on September 8, 2023, for Windows and Nintendo Switch, Fae Farm, as the name hints, is a farm sim. And one of the most fun aspects of farm-sim is playing them with friends and family. That's why many in the community have been asking how to play local split-screen co-op in Fae Farm. But is it really possible?
For the uninitiated, split-screen co-op refers to playing a game on the same system with the screen divided or split between players. Hence the name split screen. It's a great way to enjoy a game since you only need one copy of the game and a screen. So, how can you play split-screen co-op in Fae Farm? Let's find out!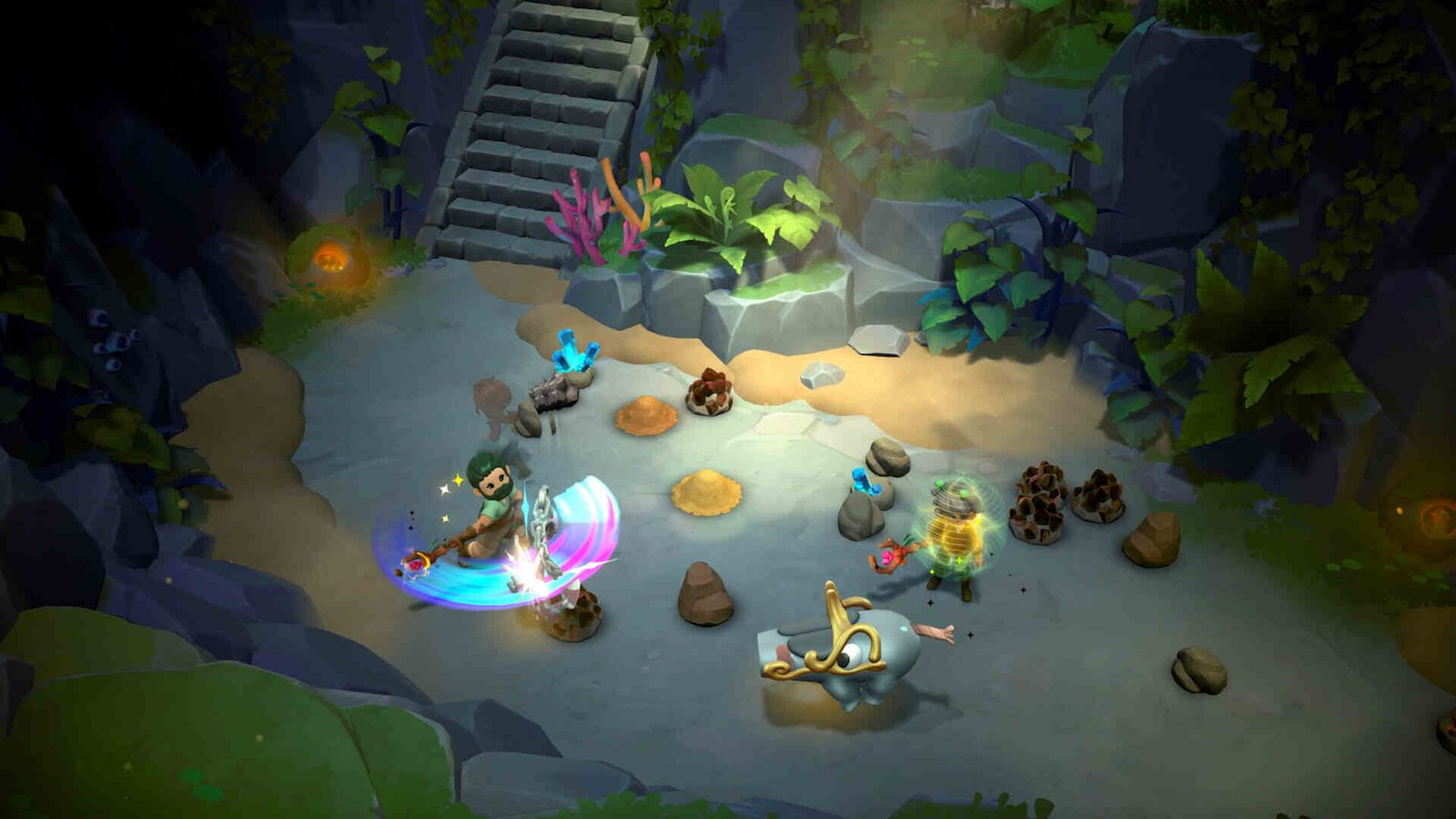 Fae Farm: How to play Local Split Screen Co-op?
While Fae Farm does come with a co-op option, it is limited to online and local wireless. And so, as of now, the game doesn't have a local split-screen co-op option. It's a massive disappointment for many since something such as this is a no-brainer when it comes to farm sims. If you take a look at the PC and Nintendo Switch store pages of the game, it mentions the following:
"You can play on your own or with up to 3 of your friends online or over local wireless. Share your progression, build a farm together where everyone's efforts count. and support each other through the quests and challenges of the world around you."
It's safe to say that right now, the previously mentioned methods are the only two ways to enjoy the game with friends and family. Additionally, the game's producer also stated the following on the official Discord server:
"Switch has local wifi coop, PC does not (online only), and there's no split screen, so you need one device per player."
So, it is clear that local wireless co-op is only available for the Nintendo Switch, while PC players can only join online. And, there is no scope for a local split-screen multiplayer option. Besides all this, the overall multiplayer aspect of the game is pretty underwhelming. Players are disappointed with the multiplayer for multiple reasons. The biggest reason is that multiplayer in this game works like the one in Stardew Valley. You see, when Player 2 enters a new world, they will essentially have to play with a new character. Furthermore, both money and storage are shared in a co-op game. And lastly, since the host controls everything, they are the only ones who can perform a save. Whatever mission or quest Player2 does, it will all count towards the host's world. At the end of the day, the joiners will get next to nothing in-game.
The unsatisfactory multiplayer aspect has players asking the developers for an improvement. What will Phoenix Labs do? That we will get to see in the upcoming months. As for split-screen co-op, don't keep your hopes up since the developers aren't interested in that right now. That said, now you know everything related to the availability of local split-screen co-op in Fae Farm. For more such content, make sure to visit DigiStatement regularly. Also read: Fae Farm: How to use Emotes (Wave Emote)?