Expedia, an online travel service that lets users book flights, rental cars and accommodation is currently having an outage at many locations. Users are unable to access the app or website for the cancellation of their tickets amid Coronavirus concerns. According to many users, online chat is also not working properly.
The issue is widespread & has affected many users. They have taken the route of forums to express the ongoing issues and concerns. Have a look at a few complaints down below.
Trying to cancel my flight on @Expedia that is leaving on Saturday and I can't even talk to anyone and the website is down? How is one supposed to get a refund in this case?

— Jean M (@jeanm3) March 12, 2020
@Expedia I have a flight in ~10 hours but need to cancel due to Covid-19. The hotline and website are down. Please help

— Jason (@evasivejason) March 12, 2020
I need to cancel a flight due to COVID19 concerns and your website is down, your phone service keeps randomly hanging up, and your online chat is broken. Your company is SO unprepared during a crisis and it is shameful. Been trying all day.

— iced coffee diaries (@coffeesphynx) March 12, 2020
.@Expedia is very ill-prepared. the phones are dead. both the app and website are down. YOU HAD ONE JOB. wtf are your customers supposed to do???

— faith (@ehnoouh) March 12, 2020
A quick look at an outage map of Expedia, also confirms that there is some technical glitches. Have a look at the current outage map down below.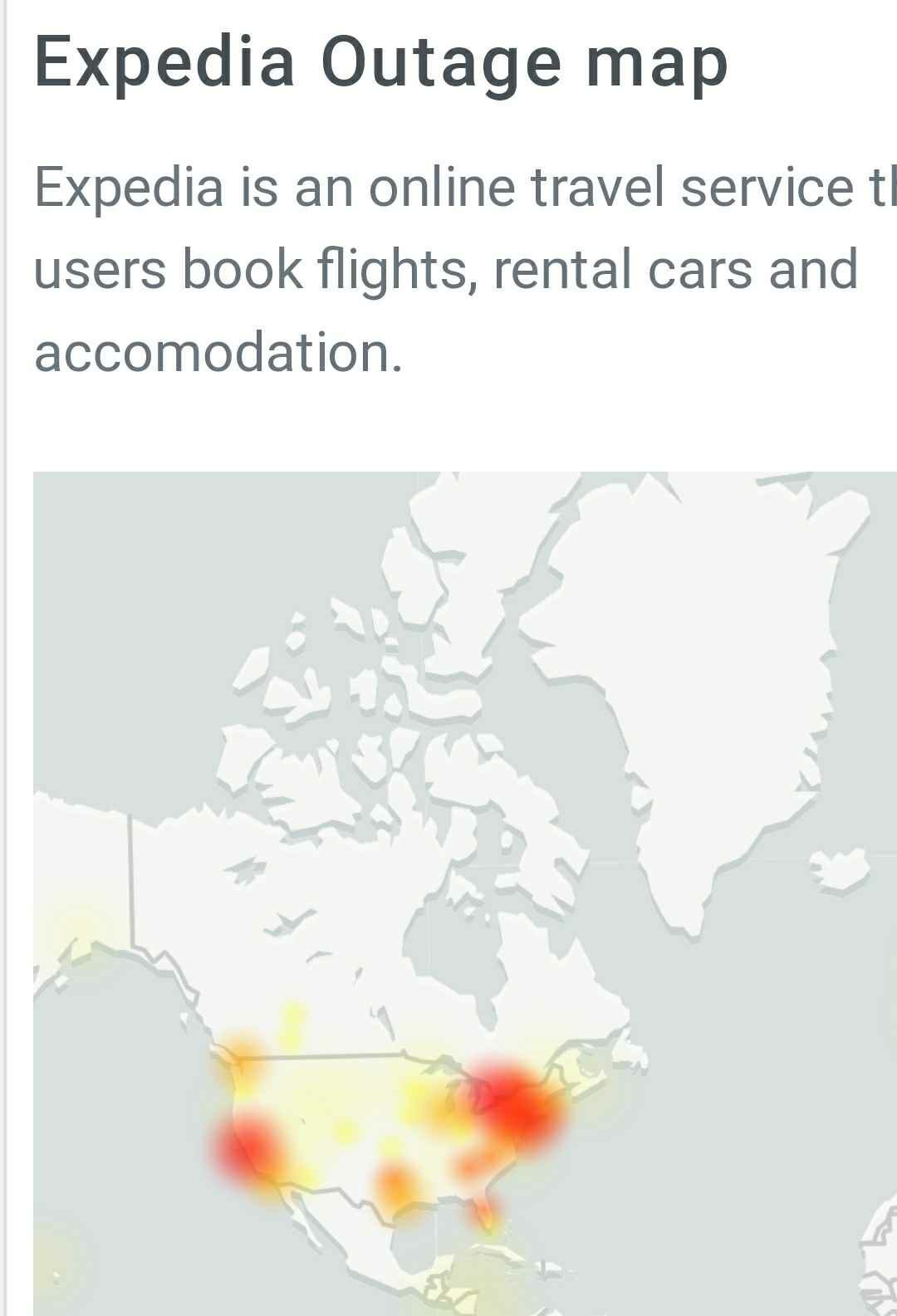 Rest assured, we're keeping a close eye on all related developments, and will update the story with relevant info as and when we come across any. So in case, you're encountering the issues discussed here, stay tuned for updates.
Let us know in the comments section if you are also facing a similar issue.