Euro Truck Simulator (ETS) 2 devs were working on a project for some time. This project is in collaboration with DAF Trucks and NVIDIA and is called The DAF Drive. Over the years, we have witnessed a lot of additional content in Euro Truck Simulator 2 (for example, some time ago, Euro Truck Simulator 2 witnessed some extraordinary changes in the map of Europe) but the DAF Drive is one of the biggest among all. If you also want to know all the necessary details related to this topic, continue reading this article till the end.
Euro Truck Simulator 2 is one of the best truck simulation games in the world. This game includes all the important routes and dozens of European cities or say hubs. In this game, not only does your driving skill get tested, but other things like your endurance, patience level, speed, etc. are also tested. There are more than 60 European cities to and from which you will be transporting cargo. Coming back to the main topic, here is everything you need to know about the collaboration of ETS 2 with DAF Trucks and NVIDIA.
ETS 2 collab with DAF Trucks and NVIDIA: The DAF Drive
The collaboration of ETS 2 with DAF Trucks and NVIDIA has added two trucks in the ETS 3. For those who do not know, DAF is a well-known truck manufacturing company. DAF is a Dutch-based company and is owned by its parent company, Paccar. The name of both the trucks that are added in Euro Truck Simulator 2 is DAF XG and XG+. Both these trucks will already be present in your game by the time you are reading this article. But, for the players who have not purchased the game, there is a piece of good news.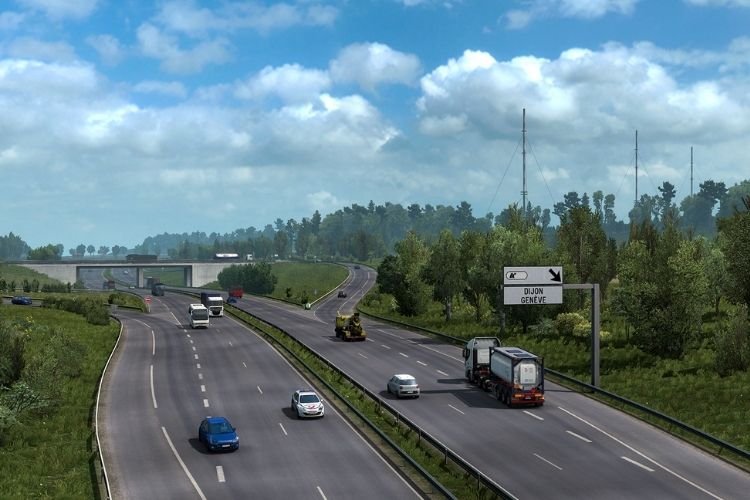 You can experience the feeling of driving a DAF truck through your browser too. On the official website of DAF, they have created a virtual DAF facility, or say a museum. This DAF facility can be accessed by anyone from anywhere, all you need is a web browser and internet. The good news we are talking about is that you can drive these DAF Trucks that are recently added to the game through this virtual platform only. This experience is just like an online test drive of a vehicle where you get almost a real-like experience.
This tailored demo version of this game that is present on DAF's website is backed by the technology used in NVIDIA's cloud gaming service, GeForce Now. The officials also mentioned that this step might be a kickoff to a process in which they will help other brands and automotive companies by showing the virtual model of the vehicle.
This was all you needed to know about the ETS 2 collab with DAF Trucks and NVIDIA: The DAF Drive. Stay tuned to Digistatement for more such news.