Euro Truck Simulator 2 is the truck driving simulator video game developed and published by SCS Software. This game was released back in the year 2012. Since then, the game has been receiving overwhelmingly positive reviews and has made its huge loyal fan base. Recently, Euro Truck Simulator 2 has received the big 1.43 patch update and it has introduced 8 new transport routes. In this article, we will be primarily focusing on this topic only. Continue reading this article till the end to know everything about this topic.
Euro Truck Simulator is known for traveling on the long-distance roads of Europe and delivering a vast variety of important cargo across more than 60 European cities. The driver, or let's say trucker push his/her limits, endurance, skill, and speed to the end in the game where there are a dozen of cities to explore. As it is an old game, the need for new routes and areas is always in demand by the players. And this time, the developers' have not at all disappointed the game fans as they introduced eight new routes on the map of Europe. Here is everything you need to know about it.
Euro Truck Simulator 2 New Routes
The developers have recently announced that 8 new transport routes are being added across the previously released Iberia map expansions. The list of all the new routes that are being added is here:
Daugavpils to Rezekne

Soria to Teruel

Galati to Iasi

Cagliari to Sassari

Gothenburg to Helsinborg

Brest to Rennes

Bremen to Travemunde

Warszawa to Katowice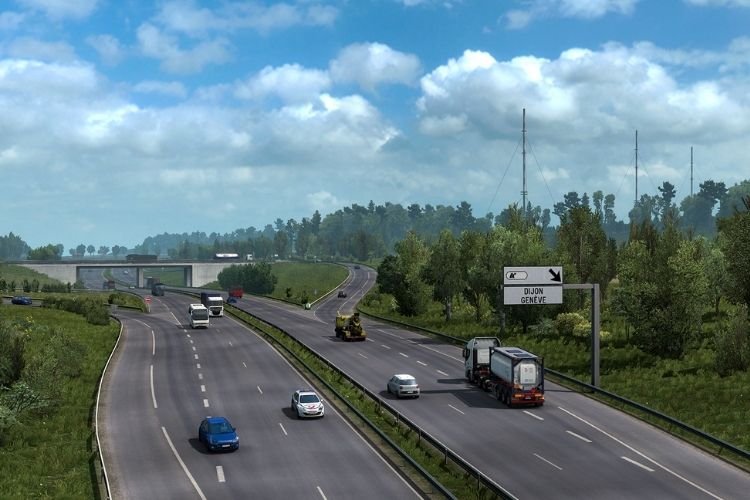 All these map routes will be including multiple missions that, without any challenge, are quite challenging. However, you will not only witness these new tracks but also be enjoying some beautiful scenery and exploring some unknown areas in Iberia. All these things are not the only things that are coming in the 1.43 update.
As mentioned above also, 1.43 is the massive update in ETS 2. Major Reskins in the city of Lyon in France, City layout re-work, new trees and vegetation, Updated roads and road signs (with realistic textures), Updated Tollgates, new viewpoints, and many new additions that you can observe while playing the game after this update.
So, this was everything about the new routes in Euro Truck Simulator 2. If you found this article informative, share it with your friends.