Euro Truck Simulation 2 is a game that lets you drive trucks around the world and involves performing day-to-day tasks and emulates the struggle of a truck driver. You can drive around the city in a gigantic open world of Europe, deliver cargo to different cities, and complete the assignment. Made by SCS software, the game continues to get new quality of life improvements and new content to keep the fans happy and at the same time deliver unique experiences. The latest 1.44 patch brings plenty of new additions to the table and the most highly anticipated mod refund feature is included in it as well. Wondering what else the update has? Continue reading the article to know more about the game and details of the 1.44 update.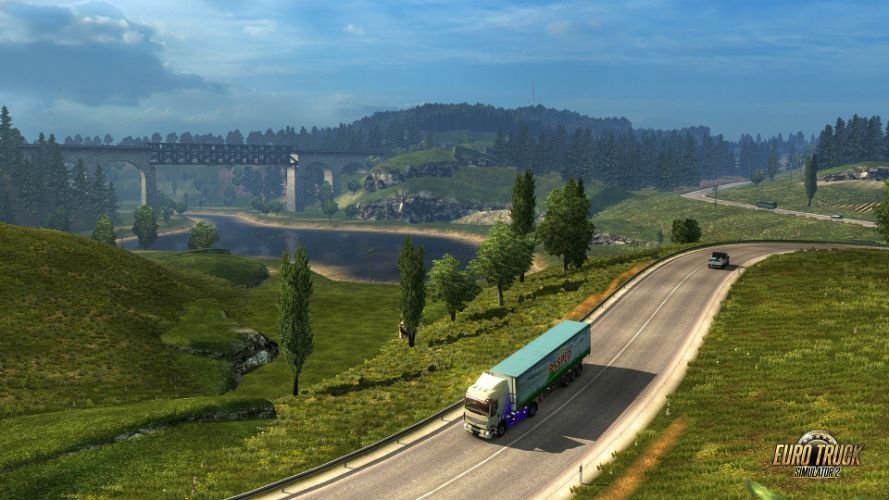 Details of 1.44 update of Euro Truck Simulator 2.
To see what the players think of the update and to gain more data on players' preferences, devs released the experimental 1.44 beta update that includes new features to get their feedback. Keep in mind that it is a work-in-progress build and you might encounter a few glitches and bugs, which is to be expected.
Austria rework
To cater to its fans, it's bringing the most requested Austria rework that serves as a recreation of the beautiful country and you get to enjoy roaming around it firsthand. The city has been reworked from the scratch and given a complete overhaul including the Alps.
Brands logo revision.
The in-game logos of different companies featured in the game have been given a rework, which will look fresh when you spot them in the cities.
Mod Refund feature
The main topic of this article and the most sought feature that the community has been begging for. This mod not only improves gameplay features but also comes with modifications to make the experience better. To get this feature to work, the player has to download a third-party modification and use it on their truck. This features scans the data from the modification and refunds the players the difference with in-game currency if the player decides to remove the mod from the game. With this feature, players won't have the fear of losing money every time they install a modification.
Additional Content.
Aside from main features, devs have added extra stuff to the game that makes the world more alive and immersive. Things like accurate mileage system, licensed vs aftermarket customization options in UI, unmarked road exploration, adjustable suspension height, interior camera horizontal lock, and plenty more. You can view the rest of the details here.
We hope that you enjoyed reading this article, stay tuned for more updates about Euro Truck Simulator and other news at Digistatement.