The indie genre has always been the one with the most unique takes and imagination. Studio Sai's debut title, Eternights, proves that statement. Just like Blasphemous 2 did. Officially released on September 12, 2023, for PlayStation consoles and Windows, Eternights is a dating-sim ARPG where you explore an apocalyptic world while navigating through a life filled with love and danger. The reception around it has been highly positive, with most praise going towards its fun combat and unique characters. Aside from all that, it does have some technical issues that need addressing. And one of them is the "cutscenes not working" issue.
For a story-driven game like this, cutscenes are quite important. If those end up not working, then that just takes out half of the fun from the game. After all, it's a dating sim. You can't just expect players to enjoy a game without even seeing their favorite characters in animated action. So, is there a fix for this particular issue? Let's find out!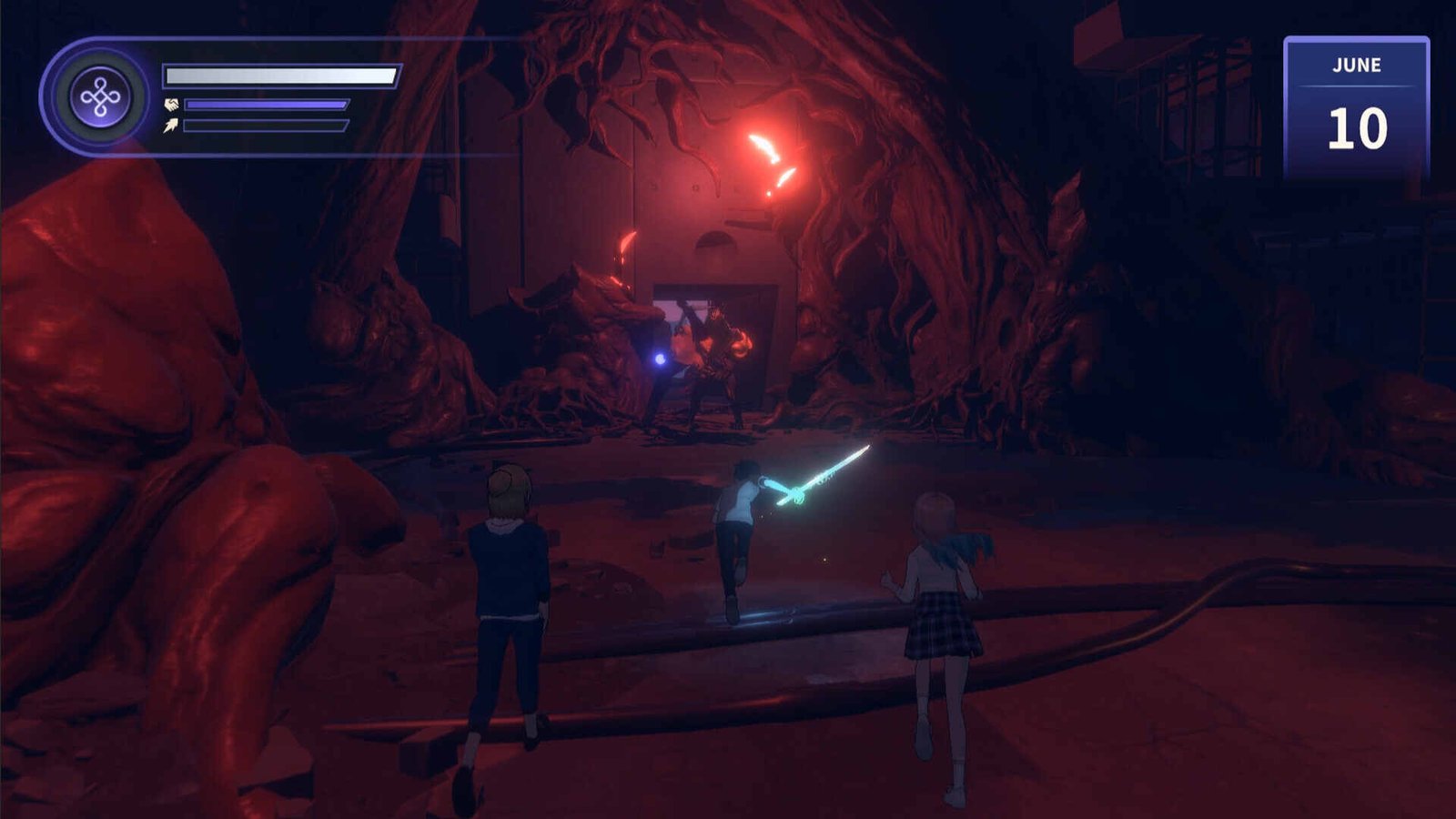 Eternights Cutscenes Not Working Issue: Is there any fix yet
For now, players will have to use the workarounds mentioned below. Studio Sai has yet to release an official fix, and as such, you will need to make do with the provided solutions.
Restart the game –
Before moving on to other workarounds, start with this one. You just need to restart the game, and that's really all. While it is a simple fix, it might just prove effective enough. However, if the issue still exists, then move on to other potential fixes.
Update your GPU drivers –
Whenever there are video issues such as these, most of the time the fault lies with the GPU drivers. That's why we generally recommend our readers update their GPU drivers whenever possible. You can get the latest ones from the official website of the GPU manufacturer. If you don't want all that hassle, you can just update drivers from the companion application for your GPU.
Install WebM codec –
fkkcloud, the developer behind Eternights suggested downloading and installing the WebM codec while addressing this particular issue. You can go to this website and download the codec from there. Once it's installed, start the game and see if the cutscenes are playing without any issues or not.
Repair –
Missing game files can also be the cause of this issue. In such cases, the only fix is to open Steam and then go to the library. From there, find Eternights and right-click on it to select Properties > Installed Files > Verify integrity of game files. Steam will handle the rest. Once the validation process is over, launch the game and check if the issue still persists.
Reload another save –
If you are experiencing issues such as these on your current save, then we suggest you try reloading another save and playing that. It's more of a temporary fix, but this is all that's available until a more permanent one is released.
That said, we hope this guide was insightful. For more guides and info on Eternights, check out DigiStatement. Also, read: Fae Farm Steamed Fish: How to Get & Craft?