Escape from Tarkov is an online multiplayer first-person shooter action game. It is a hardcore and realistic FPS that amps up its difficulty levels with survival elements. The game is currently available to play as an online multiplayer game as well as a temporary offline game. Battlestate Games is the developer studio helming the game's development. Many elements of the gameplay in Escape from Tarkov are similar to those in the MMO genre of games. Likewise, players face off against one another and also attempt to survive against the elements. The beta version of Escape from Tarkov has several online modes for players. Escape from Tarkov is currently available for the Microsoft Windows platform. This article has all the details regarding whether offline play with friends is available in Escape from Tarkov.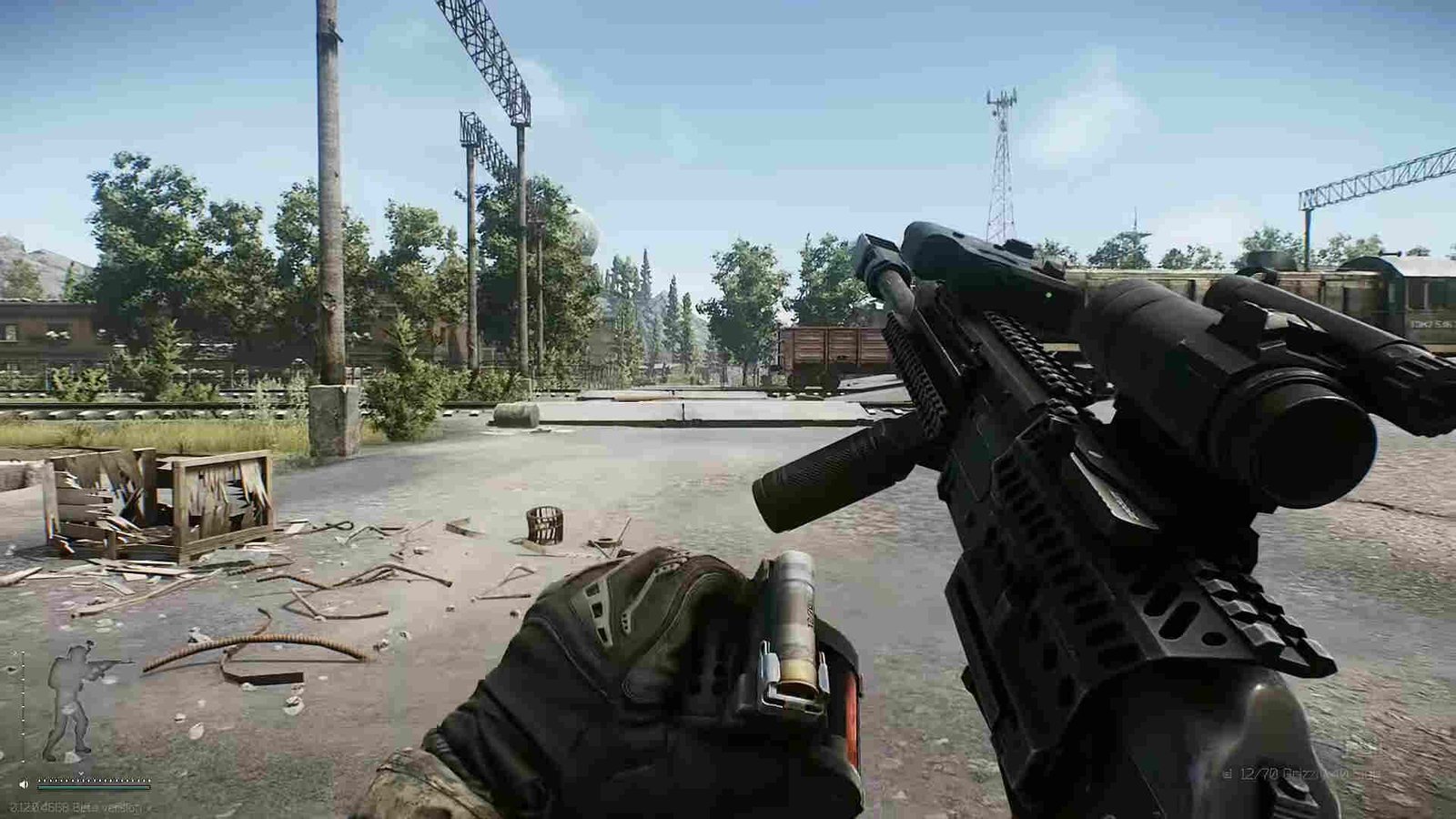 Multiplayer in Escape from Tarkov and why it suits co-op
In the current closed beta state of the game, players can play Escape from Tarkov in different modes, including online PMC raids, Scav raids, and a temporary offline mode. The game features a unique online multiplayer mode. In this mode, players can choose to play solo or as a squad. Then, players can choose from different points on the map to spawn from. Once players are in the game, they have to fight against other players as well as NPCs in the game. Likewise, players have to fight for their survival while heading towards a standard extraction point or an optional extraction point to escape. Therefore, the game is best enjoyed when playing with friends. Players who are playing as a squad can assist one another while attempting to survive and escape. Thus, playing with a squad or with friends exponentially increases your chances of winning the game.
The difficulty and hardcore gameplay in Escape from Tarkov is best suited for co-op. Therefore, many fans of the game are wondering whether there is a feature in the game to play offline with friends. In case, if you are one of these players wondering about this particular feature, you will, unfortunately, be left disappointed.
Is it possible to play with friends offline in Escape from Tarkov?
Unfortunately, there is currently no feature in Escape from Tarkov that allows you to play with friends offline. In the current state of the game, online multiplayer is the only possible way to play with friends. However, players can still be hopeful knowing that the developers at Battlestate Games are aware of the demand for this feature. Therefore, this feature may come to the game in the future, but there is still no officially announced date for this.
Always keep updated to Digistatement.com to get all the latest news about this feature when it is available.