Escape From Tarkov has had a very expansive journey till now. The developers at Battlestate Games are very active at refining the game by adding and tweaking a variety of features. Last month, patch 12.6.2 hit the servers and changed the way in-game trading works. But that's just the tip of the iceberg, as Battlestate Games has a lot of plans going down the road.
Yesterday, a Russian podcast was released which featured lead developer at Battlestate Games, Nikita Buyanov and his team. Together, they went over their roadmap for the future of Escape From Tarkov and answered questions about upcoming updates. The podcast was in Russian but we have managed to pick out the important points it mentioned. Following is the podcast summarised in its entirety.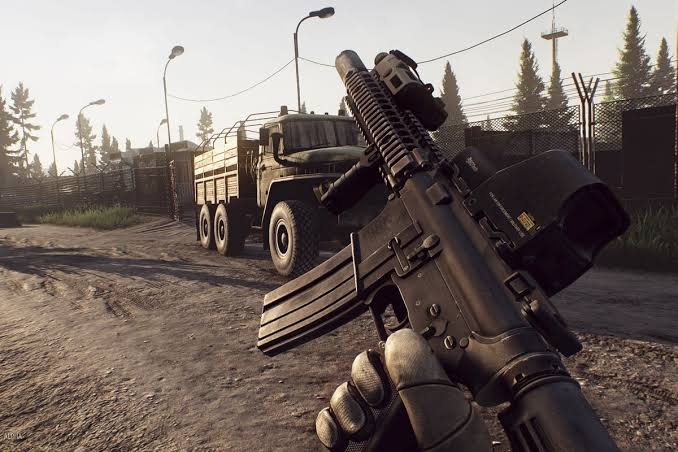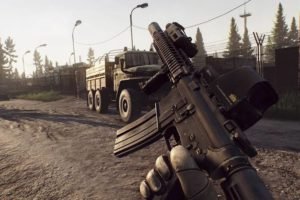 General Summary
In the podcast, lead developer Nikita talked about what fans should expect to see in the game in upcoming months. Battlestate Games is currently working on wrapping up 12.7 update and a lot of things are coming down the road.
Features such as new guns, bosses, gun modes and map updates are  no-brainer additions. The 12.7 patch notes will be released later this week, so be sure to check us out as we will be covering them.
Additionally, the game will make a shift to the Unity 2019 engine in the future, probably after 12.8 ipdate. The developers plan to setup a test server at the beginning for players to test the new engine. Also, a server wipe will follow with the 12.9 or perhaps the 13.0 update.
Below are all the details revealed by Nikita in the podcast QnA about map updates, trading, loot, weapons etc.
Weapons
The host asked Nikita about their current plans with the VAL and VSS gun as they have received many nerfs over time. To this, he replied that these two were supposed to be meta guns. However, due to balancing issues they had to nerf the recoil and ammo capacity.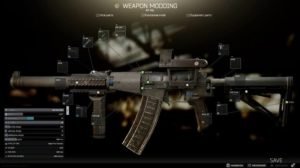 Recently, Battlestate Games teased pictures of .308 Lapua Magnum sniper rifle on their Instagram. On this topic, Nikita stated that no new guns are planned before 12.8 update. However, the Lapua Magnum can be expected as a DLC which will also include new sniping mechanics and shooting ranges.
Furthermore, 7n21 ammo for 9×19 is making its way in the upcoming 12.7 update. Additionally, the team mentioned that the game currently has 1000 mods for guns and they plan to add 3000 more as we progress.
Map Updates
The next big thing fans should look out for is the Streets of Tarkov level design rework. Besides that, the Customs map rework will arrive with the nearest big patch. The team is also testing out new mechanics with bushes and glass windows on Reserve.
The host asked Nikita if the EFT team plans on making an underground portion for Streets of Tarkov. The team declined to this however fans should expect to see buildings with basement in them, in future updates.
Economic Changes
With the latest update, the developers shook up the trading system a little and reworked merchant trades. Some people rolled with the changes however there were many who had trouble understanding the new system. To this, Nikita said,
"Right now the game is more like a sandbox, but the concept is to make it even more hardcore. There will be even more restrictions than there are right now."
Apart from that, the developers are working on changing loot spawns with every update.
Extra Features
The team mentioned a large number of small features that will polish the gameplay. There is no specific ETA for then, but all of them are under development and they will be released when Battlestate sees fit. Below is a list of every tiny addition mentioned :
The designers have created many sample animations for vaulting. Though, it will be added later because more important things are currently at hand.
Players in the future will see PMC Faces during character creation.
The team is working on this feature and it should be expected to drop by soon, hopefully in 12.7 update.
Clans are still on the conceptual stage.
This feature is added in 12.7 update.
Second part of steam audio will be released soon.
This feature will allow players to lock doors with keys. Though, it's still under development.
Thus, these were all the main points in the Russian podcast we felt should be highlighted. You can check out the Escape From Tarkov QnA by clicking here.