Since the public release of the roadmap and several additions and scratching away of features, Epic Games has added a Self Service Refund feature to its online store. Long overdue, Self Service Refund will facilitate people with easy, efficient and quicker game refunds.
Gone are the days when you had to go through the hassel of waiting for your refund request to be processed. This new addition to the Epic Games Store will make refunds easy for the players. There are certain terms to claiming your refund though, as any refund is only available within two weeks of purchase. Apart from that, the runtime of your selected game to avail refund on should be less than two hours. Within those two hours make sure you do not get a ban or disobey any terms of services. Upon following so, you should be able to get your money back quickly.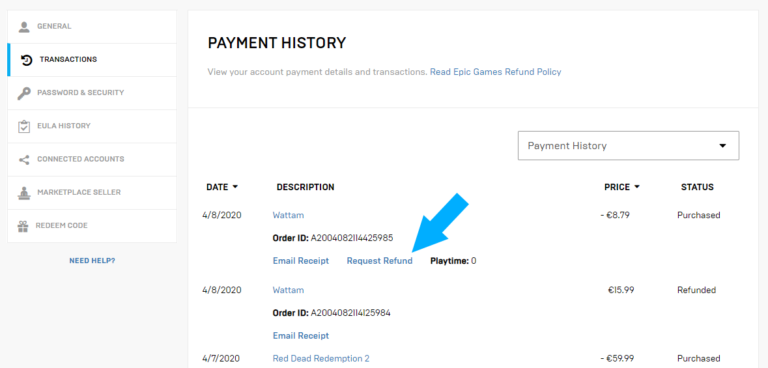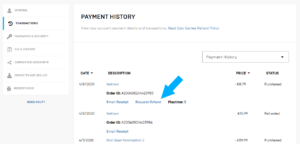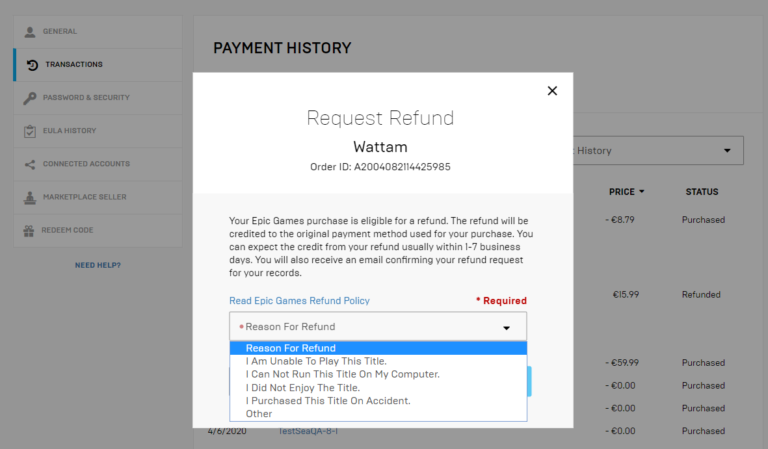 Aside from that, Epic Games will also give you partial refund if you happen to purchase a game and it's on sale shortly after the said purchase. The game store has also created tie ups with third party stores such as Fanatical, Green Man Gaming and Genba Digital. Link your Epic Games account to them and enjoy the benefit of keyless purchase on your favourite Epic Games titles.
For smoother transactions, Epic Games Store now also has support for CAD, AUD, SEK, DKK and NOK currencies. Extra features include being able limit the bandwidth during a game download so you can manage multiple downloads according to your priorities.
The roadmap is still volatile as many features promised are still pending. Though you can expect features such as Mod marketplace (which is essentially like Steam workshop) and an achievement system, in the future.