Playing an online multiplayer game is full of hardships and compromises. You need to make sure your equipment is working well, your network connection is not faltering, adjust your schedules for friends that live in different time zones. Want to make your online experience better? In this article, we will see how to Boost FPS & Increase Overall Performance in Enlisted. Let's dive right in: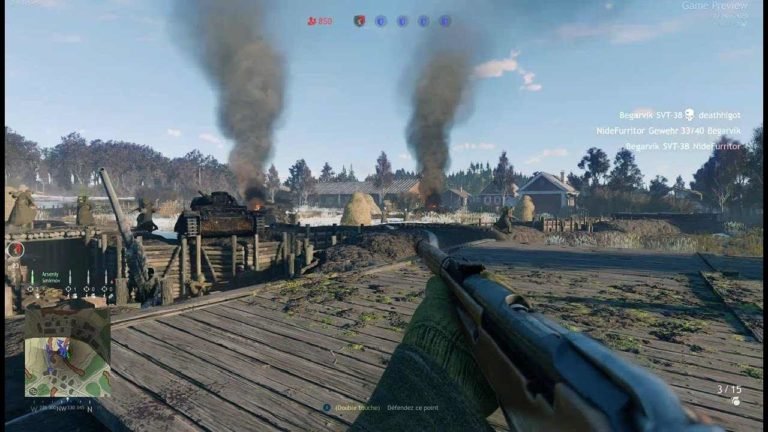 Enlisted
Enlisted is one of those war games that you can't help but keep playing. War games and depictions of the same are an important part of lessons about history. Games just happen to be a fun mode of doing so. The depictions of war in popular media like movies often deviate from the actual events that transpired during the war itself.
Enlisted is set in the world of World War 2. Players command a squad of up to 9 players, which they can control. However, players can only control a single character from the squad at a time. The first-person shooter provides an adrenaline-filled journey through the trenches of war and misery. Your squad is further divided into classes of soldiers, with their appropriate weapons. The game provides skirmishes on the Eastern and Western theater of the war.
Enlisted – How To Boost FPS & Increase Overall Performance
A boosted FPS and increased performance is a need of every gamer that ever ventures into the world of online multiplayer gaming. Here are some tips to Boost FPS & Increase Overall Performance in the game Enlisted:
Go to your In-game settings to alter visual settings

Set your resolution to your native monitor resolution
Use fullscreen mode
Change your Resolution scale to a comfortable yet less than 100% scale
Switch off the Low Latency option
Reduce anti-aliasing to a minimum
Uncheck vsync
Make sure you put a cap on your max FPS
Reduce most of the visual settings to a comfortable value. (minimum value for low-end graphic cards)

Go to your Task Manager

Check for unwanted processes.
Turn off any such processes.
Make sure to check your Startup processes.

In your Game Bar, uncheck all recording options.
Update your graphic drivers.
Update your OS
Go to your Graphics driver's 3D settings

Choose the Enlisted game file.
In the 3d settings, make sure most settings are on performance value

On Windows' Graphics settings, add Enlisted to a higher priority list.
Finally, delete Temp Files.
Once you have an increased FPS, here's how to keep a count of it: