Enlisted is an exciting MMO first-person game. It encircles around the major incidents in World War II. This game has an array of weapons replicating those used in the devastating war. The game is very popular. Yet, some issues have crept in that are troubling players. The following article will help you fix the Enlisted black screen error on starting the game.
The following solution applies to users playing Enlisted on a computer. Follow the steps to fix the black screen error that you get while starting Enlisted.
Close Processes
Right-click on the taskbar from the desktop.
From the list of options, select task manager.
Close any program that can alter your game files. The most common processes are Chrome, OBS Studio, Discord, GeForce experience, etc.
Allow Firewall settings
Search Firewall from the search bar in the Windows menu.
Click on Allow an app through the firewall option.
Now, click on change settings.
From the window opened, click on Allow another app.
From the file selector window, select the Enlisted exe file.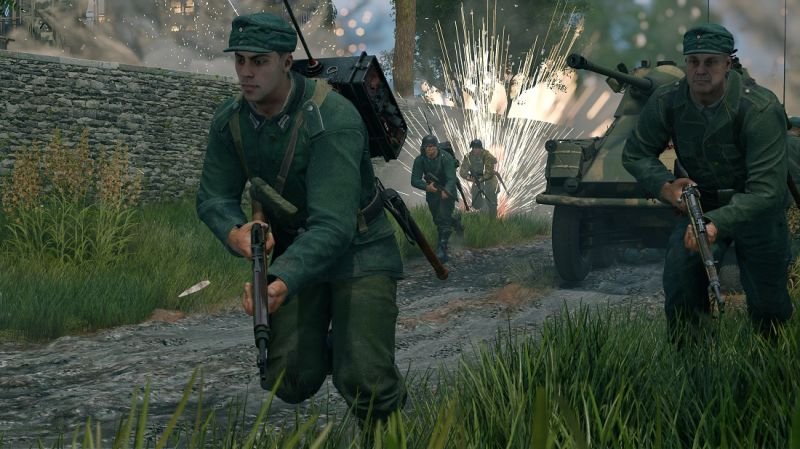 This should solve the issue of the black screen. In case the problem persists for you, follow the steps mentioned below.
Open the Enlisted launcher.
On the top-right corner, you will locate a wrench icon.
Click on it to open up the Enlisted settings.
Click on Check files to download or reinstall any corrupt or missing game file.
You should also keep in mind to have the latest version of the graphic drivers. You can use the Nvidia GeForce experience or the AMD suite to download the updates for the drivers. This will ensure that the game has the best drivers to run smoothly. You can also download and install any pending Windows update.
These methods should fix the black screen issue. In case you still face the error, try reaching out to the Enlisted game community for help.