First Person Shooter games have always been chartbusters in the gaming community. The most famous of this genre would be the franchises Call of Duty and Battlefield. We at Digistatement love FPS games. In this article, we will look at How To Fix Network Lag, High Ping & Packet Loss in the game Enlisted. Let's dive right in: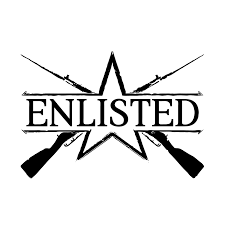 Enlisted
So what is Enlisted? Enlisted is a squad based massively multiplayer online game. The game is set in the world of World War 2. The game is developed by Darkflow Software while being distributed by Gaijin Entertainment. The developers intended to create an interactive war game while being true to the history of the war itself. The game has 2 game modes: Domination and Assault, and 2 matchmaking modes: Squads and Lone Fighters.
The game allows users to take command of a 4-9 soldier squad. The squad is further classified into classes, with the appropriate weaponry for the same. Players can control a single player, which can be changed from the original player to the AIs from the rest of the squad. Players can take control of a tank of a fighter crew in the game as well!
How To Fix Network Lag, High Ping & Packet Loss
Are you dealing with Network Lag, High Ping, and/or Packet Loss? Such problems can be a nuisance while playing online games. The same is true for Enlisted. Here are some tips to help you fix these problems yourself:
Verify Integrity of Game Files
Check your Internet Connection.

Use any speed test websites online.
Turn off VPN if you are using one

Try to use a wired connection whenever possible

If you cannot, try to reduce the number of users using the wireless connection.

Go to your Resource Manager, and check the processes currently utilizing your Network.

If there are any programs you don't want.

Go to Command Prompt

type in ping>google.com to check your ping
type command ipconfig/flushdns

Change your DNS server Addresses.