Chinese OEM Huawei is among the brands that manufacturers some of the best Android smartphones in the market. Like Samsung, Huawei does offer a number of smartphones in different price categories. Also, like other Android brands, it does have its own custom skin on top of Android, known as EMUI. After the US government banned Huawei from doing any business with any American company, Google has to suspend Huawei's license to use its services. Huawei is also building is own OS known as Harmony OS– alternative to Android. However, Harmony OS is something we won't be seeing anytime soon, at least this year.
Well, the current version of the brand's custom skin is EMUI 10 which currently in the rollout phase for most of the Huawei devices. Huawei has recenlty revealed the new roadmap to rollout EMUI 10 for its devices for different countries and regions such as the Middle East and Africa, West Europe, Northeast Europe, Russia, Central Asia, Asia Pacific, Latin Americ, Japan, Canada. Below are the details when Huawei phone will get the EMUI 10 update based on Android 10:
EMUI 10.0 Upgrade Plan for Northeast Europe Open Market 2020:

EMUI 10.0 Upgrade Plan for Asia Pacific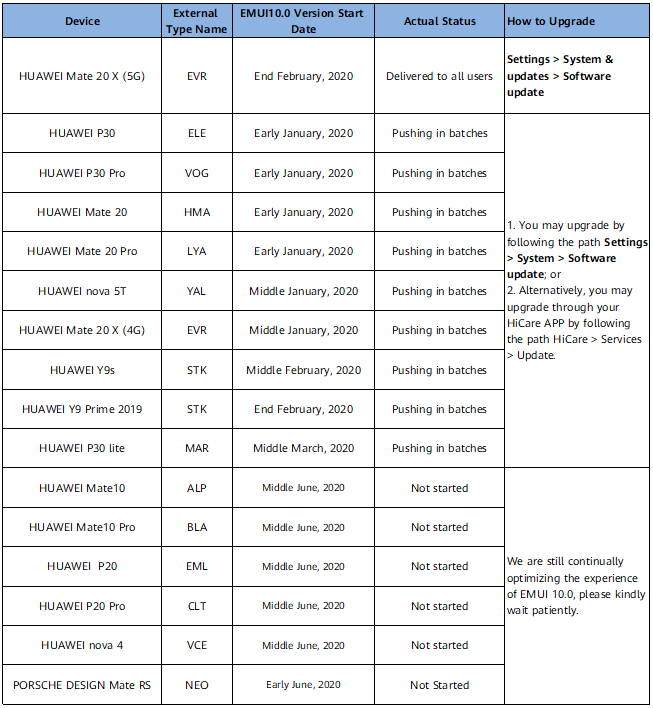 EMUI 10 for Latin America;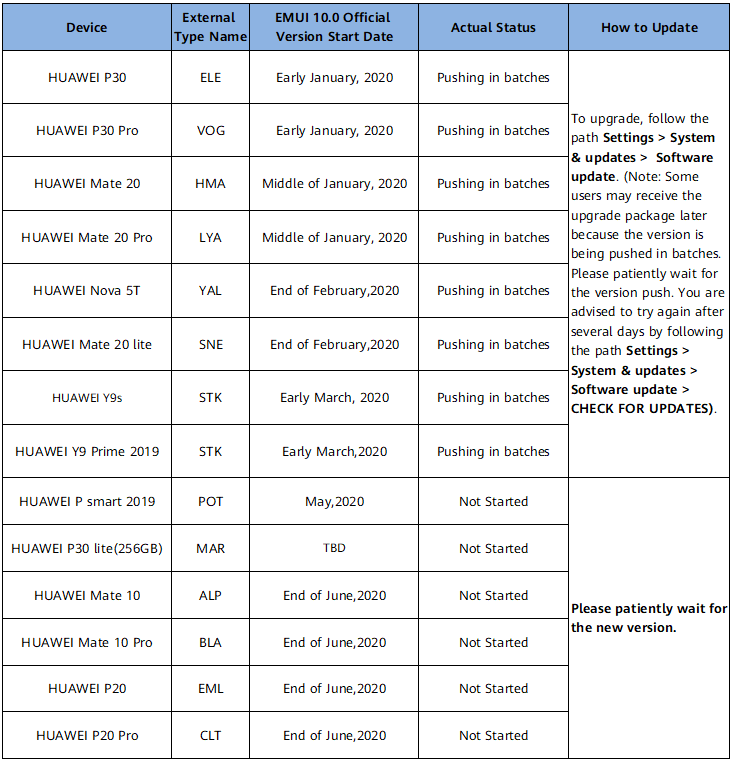 EMUI 10 Update Plan for Russia and Central Asia:

EMUI 10 for Japan

EMUI 10 for the Middle East and Africa
EMUI 10 for West Europe:

Rest assured, we will be updating you as and when the updates for the devices listed in these lists. Stay tuned!
Via; Huaweiupdate
---
SEE ALSO;