In action role-playing games, there are many keybind combinations that could be used to make the gameplay experience better attractive. But unfortunately, the majority of the players stick with the basic controls only and don't even try combination controls. Elden Ring is the recently released action role-playing game and there are many effective keybind combinations to play within this game. One of the best keybind combinations that you can use in this game is of using a weapon with two hands. Since it is a bit complicated, many players don't know how to do this. So, if you also want to learn how to use weapons with two hands in the Elden Ring game, continue reading this article till the end.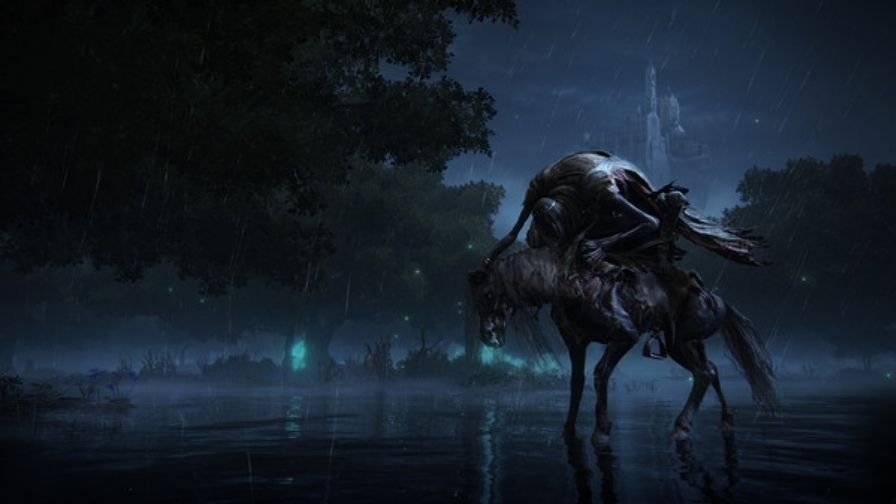 By default, the character in Elden Ring holds a weapon in one hand and a shield in another. But, when you don't have a shield, it is always better to hold your weapon with both hands. Holding a weapon with both hands not only helps you deal more damage but also helps you get access to the new move sets. However, as mentioned before also, holding the weapon with two hands is a bit complicated and requires practice to be smooth and functional. So, without any further ado, let's see how to do it.
Elden Ring Use Weapons with two Hands
While playing through Xbox or PlayStation controller, you just need to press and hold the "Triangle" or the "Y" button and then press the "R1" or "RB" to two-hand your right weapon or press the "L1" or "LB" button to two-hand your left weapon.
In the previous games from the same developer, you could two-hand any weapon by just pressing the "Y" or the "Triangle" key on the controller, but in Elden Ring, it is quite different. Adding to this point, many players also hold the shield with two hands by mistake while trying to two-hand weapons. So, make sure to practice this to get fluent with it.
So, this was all about using weapons with two hands in the Elden Ring game. Now that you know how to use weapons with two hands, don't forget to see how to play Elden Ring in offline mode & start the game.