FromSoftware's new souls like game Elden Ring has a few bugs in multiplayer that prevent players from being summoned. The game became a massive success in terms of offering souls-like gameplay and new features like an open world, mount combat, and a well-written story. The online counterpart is filled with bugs that render certain quests broken and has some bugs that many players have voiced their dissatisfaction about. Thankfully some of the fans discovered a few tricks that helped them bypass the connection error and let them play normally. Keep reading the article to know more about Elden Ring and how to solve connection errors when summoned.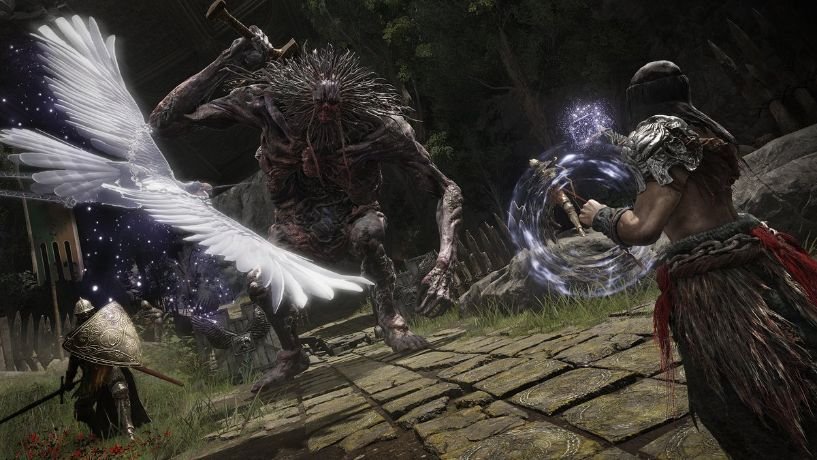 How to fix the connection error issue in Elden Ring.
While the single-player mode has no issues, the online element of Elden Ring has been getting a lot of criticism. Many noticed that the issue surfaced after they installed the 1.03 update, which brought forth new fixes and broke some of the core online elements. The connection error often results in the player getting disconnected when they try to summon their friend or get their friend to summon them in their world and fight bosses. If you've searched the entire internet and didn't find anything that could help you solve the connection error, try out the fixes that are mentioned below.
Disabling voice chat
As strange as it sounds, disabling voice chat has apparently helped many players in bypassing the connection error and is something we'd recommend you to try. Here's how to do it.
Launch Elden Ring and go to "Settings".
Navigate to the Network tab and find the "Voice Chat" option.
Turn it off and get back in the game to see if the issue is fixed or not.
Check the server status
If you're unable to summon friends and have the connection error message, there's a strong possibility that the issue might be with the server itself. What you should do is check if the servers are up and running. Sometimes the error message shows up because of two reasons, either they're down or under maintenance. So, come back after a while and then check if the error persists.
Check internet connection
Elden Ring online requires a fast internet connection to play without having any issues. If this issue is occurring in the game, chances are that you have a slow internet connection. Try to play any other game or check your internet speed just to be sure that it is stable and working. You can also switch to different connections and try playing Elden Ring online.
Flush your DNS
Deleting the DNS cache and flushing will also help you fix the error in Elden Ring. The connection error is most likely happening because of invalid DNS cache data. Here's how to fix it.
Press the Windows key + R to bring up the run box.
Type "cmd" and then press Shift + enter at the same time. Click on "yes" if you're prompted for permission.
Copy "ipconfig/flushdns" and paste it inside the CMD window and press "Enter".
Now that your DNS cache is cleared, try running the game and see if it's working properly.
We hope that you enjoyed reading this article, stay tuned for more updates about Elden Ring and other news at Digistatement.